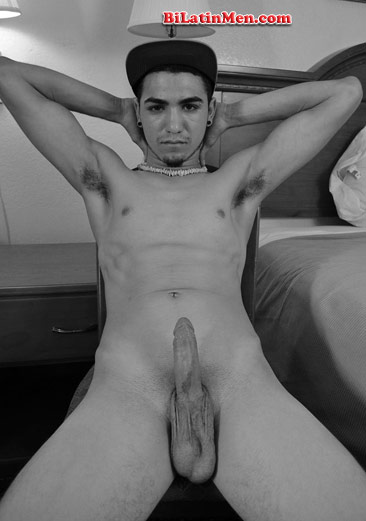 Hello this is Mel. I wrote the previous story "A Date With the Doctor"
http://www.nakedpapis.com/erotic-%20stories/erotic_story_177.html
This happened around December, before my encounter with the doctor.

My name is Mel, Mexican, 21 years old, college student. I am 5'5'', weight about 150, and fit from Texas.
So I met this guy online, then we started texting one night. He told me he was nearby at his friend's party. He was like 5 miles away. He was young around 21 years old. It was around 11 pm at night.

I lived with my family still. I was probably 18 or 19. He asked if he could come over real quick. I hadn't been with guy in a while, so I said yes.
Luckily I have a room to myself. I closed the door. I gave this guy (I will call Michael) directions to my house. He told me he was outside. I then proceeded to go out there, and talked with him. He was going to have to go through the backdoor window! He was young and looked sharp. He accepted. In less than five minutes I was inside. I went straight to my room, parents were busy minding their own business.
A few minutes later, Michael was knocking at my window. I had to slowly and without making much noise open the window. I did this, and after he put one leg on the AC and then started to climb on into my room. Success! I was relieved.
He came in, I was able to take a look at him more closely. He said "hello" and asked me, "What do you want to do?"
He was sleek, was wearing a puma brand sweater, jeans and a cap. The cap fit him well, this guy had a good sense of style. His face was handsome, definitely attractive.

I definitely wanted to have sex with this guy. I was still not out and so being so intimately close to a guy was still rare. We got close to each other, started to bring our lips together, our lips caressed and our tongues touched as we took off our clothes.
He slid down my pants and started to grab my ass. I wrapped my hand around him and caressed his body from his upper back to his ass. After a few minutes of foreplay I got down to my knees and opened his zipper. Out came his 8 inch cock which was soft and with a great head. I wanted it in my mouth. I opened wide and took it in me. I enjoyed the feeling of his cock. Michael moaned and he enjoyed it. I got his dick wet as I repeatedly bobbed my head up and down his shaft.

During this time, we were being quiet to not get attention from my family. The lights in my room were off.

He then proceeded to turn me around. I got on the floor, put my ass to the ceiling and he got ready to fuck me. It was my first time getting fucked.
I awaited with anticipation as he slid his finger in me in preparation. Then he said "Ready?"
He slid his dick in me. It hurt in the beginning, but after a while the pain subsided as my ass got used to his cock. He went in and out, and slapped my ass as if I were a bitch. I felt his dick inside me and I liked it.
After several minutes he came inside me. I felt the warm spurt of cum in me. He then took his dick out. We stood up and kissed and touched our bodies together some more. We cleaned ourselves and then he went out the window, after we exchanged number.
We met one more time after that in the following summer. That time at his house and the experience was better. Will submit that story in the future.
I will submit more stories in the future. Please let me know what you thought of my story. I do respond back, cool_unico_sexy@hotmail.com