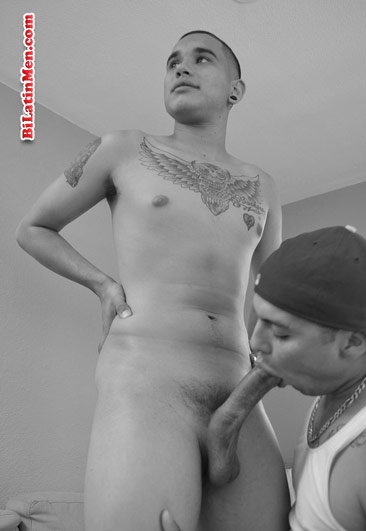 My name is Mel, Mexican, 20 years old, college student. I am 5'5'', weight about 150, and fit. Texas.
I first met this guy on one of those gay dating apps. He had a picture of himself, and he looked fit and mature. I contacted him while I was in college during the spring. We started getting to know each other over the app and then started texting.
Soon enough, he asked me out to lunch. He worked as a manager at a health care provider, like the main doctor. He is 30 year old, fit, Latino, 5' 7'', with an 8 inch dick.
When I got out of class, he came to my school and picked me up, then we went to eat at a restaurant near campus. He was really nice, respectful and attractive.
By this time we had already been conversing for a while. When we finished our lunch, which was very good, he was a gentleman and paid. He asked me if we could meet another time at his house. I told him I would like to see him again, and so did he.
We got to the school campus, and he asked me to suck his dick in the parking lot. I was scared that people would see us because it was during the day. He took out the screen to put in the front window so no one would see. He took out his cock. It was hard and then I put my head down and licked and sucked it. It was very soft and good. I sucked it for about 5 minutes, then we stopped. He had to return back to work, and I had to get ready for a class in the afternoon. He said it was a preview of what was in store for Friday.
That Friday we went out to dinner and then we headed to his house which was big.
He drove into the garage, and closed the garage door. We got of the car, walked through hall way entrance which led to the dining area. He showed me around quick. He lived by himself.
Then we went to his room. He had a king sized bed. His room had its own restroom, which had a shower Jacuzzi and a big sink/mirror. I wanted to take a quick shower to wash down before we got in bed. It was about 7 pm.
Soon I got out of the shower, feeling refreshed and clean. Then I got into the room. I put my shoes aside and then I got in bed.
John turned off the lights and the room was completely dark. the windows in his room were covered. I got on the bed and he was already sitting there. I got close to him and we started touching and caressing each other. I enjoyed touching his chest and his stomach, and his fit arms.
He took off my shirt and pants and boxer briefs. He kissed my chest, then went up my neck to behind my ears which is my sweet spot. I got a kick out of it when he licked and sucked around my ear. The sensation was amazing.
We got on our knees, faced each other and embraced each other. I grabbed his ass and slapped it. We started kissing. It was hot. I wasn't very experienced with kissing, but soon got the hang of it.
I kissed his lower lips, then we got our tongues into action. I went down his chest and stomach again, kissing it and touching it, until I got to his lower body. I took off his sexy briefs and started licking his head. His pito was big. I licked around the head and the swallowed the head.
Then I licked around the entire dick and then attempted at deep throating, which I was good after several attempts. We kissed and caressed again.
Then he got on top of me. He picked up my legs and got in between them. He started fucking me. It hurt at first but then I got used to it. I was moaning while he fucked me, and I told him to "fuck me."
After a while we kissed again, and I felt his body again. I sucked his dick again, then he got back to fucking me some more.
Later he was ready to cum, so he got out of me and I jacked him off, then he came on his stomach. Then he helped me jack off and I came. It was so hot!
Finally we kissed a little more and rested together. Then I got up and took a shower to get clean. We have met several times after that and I want to get with him before summer ends :P
I will submit other stories in the future. Please let me know what you thought of my story or anything else, cool_unico_sexy@hotmail.com