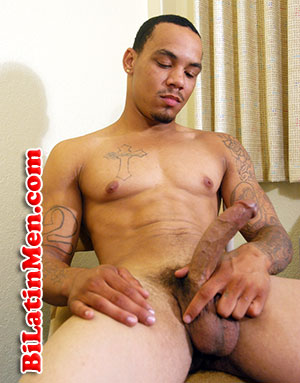 Well, it all started with my neighbor Poncho (his real name is Alfonso). Anyways me and my family were at the beach in San Diego. I was a teenager at the time. We had carne asada, then I noticed my neighbor's car pulling up and it was Poncho and his wife Azusena, and Poncho's two brothers.

"No sabia que estaban aqui," Poncho said. (I didn't know you guys were here.)

"Aqui nomas, nadando," my mom said. (Just here swimming.)
I was happy that Poncho came. He was 24 at the time, nice buff body with a couple of tattoos on his arms, and a moderate hairy chest. He looked so fuckin hot, I got turned on just by looking at him. He came up to me and said, "Ese, Sergio," and he grabbed me and rubbed my head with his big manly hands.

"Hi," I said and asked him if he wanted to swim with me. He agreed, so we went swimming, then we started asking each other questions about girls.

"What kind of girls you like?" poncho said.

"Any kind," I replied back.
Then I swam to him and dipped him down to the water. When he came back up, he hugged me and said to me what kind of porno movies did I watch. I told him that I have never seen any which was a lie because I had like 2 movies under my bed at home.

Then I felt his dick on my leg so I rubbed against it with my leg. I was so turned on, I had a big hard on, then he swam in back of me and spooned me, and he whispered in my ear if I had seen any other dick than mine. I told him no, then his wife came and said that she wanted to go see her sister who was visiting from Mexico.
Poncho then asked me if I wanted to go with them. I said Yeah, and we left got to my neighbor's house and Poncho said me, "Come inside. Your parents aren't back yet."
And I went inside with him to his room. I was still wet and him too. Then he asked me if I wanted to rinse off first. He started taking off his bathing suit, and I saw his naked body for like 2 seconds because he looked at me and I turned away, but man he had a nice ass and like a 10 inch cock. I was super horny. When he was done, it was my turn. After I rinsed off, I came out and he was sitting on the edge of the bed with a towel on, still like me and told me, "You want to see a porno with me."
"Sure," I told him.
He put a straight one on, and I was looking at his crotch and noticed that he had a big hard on so I looked at him and asked him if he knew how to do the positions that the actors were doing. He looked at me and said to take my towel off. He took off his towel. I laid on the bed next to him, and he laid on top of me and told me to suck his dick. I got on my knees and stared to kiss the head first. He moaned, then I decided to deep throat it and he moaned louder.

"Do you want me to fuck you?" he said.

"Yes, if you want," I told him.

So he told me to get in the doggy style position. He grabbed some water based lubricant and rubbed some on his 10 inch hard dick and some on my butt hole.

"You ready, mijo?" Poncho said.

"Yeah, go ahead," I said.
So he was slowly putting the head in first. It hurt like hell, and he asked me if it hurt. I said no because I just wanted him all inside me. When he finally put the last inch inside me, he started to take it out, then put it back in until he was fucking me hard.

"Fuck, this ass feels fucking good," he said as he was just tearing up my ass.

"Mijo, I'm bout to come. Get on you back," he ordered me.

So I got on my back, and he put my legs on his shoulders. He guided his thick brown cock back in my ass and he fucked me even harder, making me beg him to fuck me harder.
He said, "Fuck yeah, you wanted daddy dick and you got it. Take it like a man. Come on, take that big dick," he thrust his dick in me and I felt his balls tighten. He released his hot man milk all the way inside me.
He told me not to tell his wife or any body, and after that incident I also fucked his brother, but that's another story.
I moved away from San Diego, and I never saw Poncho again. I now live in Rialto, and I have a new boyfriend of one year. We are about to move in together.