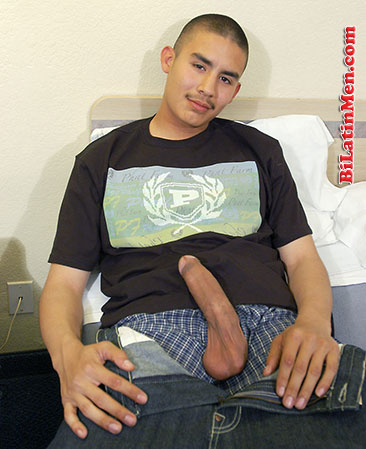 Hey papis. Haven't' written in a few... years lol. It has been amazing! I wrote the stories "A date with a doctor" and "College Hookup" and "My realtor."

Finished school. Got my degree. Lived in two cities in Texas! I'm still In Texas, another town. It has been fun.

Was still getting email responses to my previous stories. Here's the next.

Thanks. Ok so here is the next story. It's with this guy. His name is Raymond. This happened while I was still in college.

One afternoon while browsing through a hookup app, I saw a profile that was new, no photo. And chatted them up. After chatting over a few days back and forward we decided to meet at the university. He was a Latino guy. I told him if he wanted to meet. He said yes. He drove. I didn't. So he drove to campus and we met up at one of the fountains. We just hung out and chatted. I didn't really have a good picture of him. So I didn't have no intention other than meeting in real life to see if I liked what I saw. I did. He was a Latino guy, tall, skinny, and big hands.

He was cute and nice so we exchanged numbers.

So me and Raymond texted a lot. Little things. It was cute. We would say good morning and ask about our days, etc. He was new to area and  looking for a job. I would ask him about that and encourage him.

So I was the first people he met. And we had hit it off really good.

One time he invited me over to his place. He showed me his house he was renting. He told me he had a roommate and he introduced him to me. He presented me as a friend.

He took me over to his room. We chatted and talked.

In his room there was only a mattress and no tv. We would use his phone to watch videos. It was cool cause that was an excuse to be close together in bed, though we didn't need an excuse. Since first day we met at his place we would hug and make out. I probably visited his house every week for a few weeks. And would stay over on some weekends. We would watch crunchy roll on his phone. We would lay together under the covers. First in clothes.

While we watched the show at some point either one of us would kiss or touch the other and start touching and rubbing our bodies with our hands. Then we would kiss a little and slowly start touching each other more and more. We both loved making out. We would kiss passionately, tongue to tongue, and interlock our arms and legs under the covers. Feeling each other body, up and down, and around.

Then around 1 hour in, I would suck, moving my head from his head down to his cock. I would tease him by breathing on his head first, touching and rubbing with my hands. Then I would put my mouth on him and showed him all the ways I could suck, lick, and swallow his cock. We would steam up the room. One time we noticed the condensation on the window facing outside ha ha.

I would suck his big Latno cock over his basketball shorts first. Get a whiff of his cock and a preview of his manliness. It was big of course! Probably 8 or 9 inches. I continued licking and touching his cock with my mouth over his shorts and feeling his chest and body with his hands over my head. Then I would slide his shorts down and get to work on his long skinny brown cock. It was perfect. Uncut and long. I sucked the tip. Bobbed my head up and down all of it. Swirled my tongue around his cock.

Then we would kiss some more and caress our bodies. We would take breaks and nap. Then I would wake up to him sucking me or I would wake up and suck him until we came a second and a third time.

One hot memory I have was when he came to visit me at my campus. I was taking summer classes. It was a commuter school so the campus was very empty in summer because people would come for a class or two and then leave.

When he came to campus, we hung out at the library. We had been seeing each other a while and we were always hot for each other. He could get me horny by just being there lol. He knew this power on me and enjoyed teasing me in public.

Well we went to the second flood, to an empty study area. Behind the computer area, were we were not visible to people passing by. The place was empty. I checked for cameras. There weren't any. So we sat and made out and he would touch me over my pants and I would touch him and enjoyed feeling his Latin cock in my hand.

Sometimes I would take my hand under his short and feel his skin against mine. I was more nervous and scared since I was a student and just more careful. We talked and kept making out for like an hour. At the end when I had to leave to class I stood up. I was embarrassed he noticed he had made me wet!!! I had precum and it was visible in my jeans. I pulled my shirt down, that helped a bit. He said to not be embarrassed. He didn't mind it and it felt good. I had that reaction to him. He took off to one side and I took off in the other direction to my class.

Finally toward the end, he had to move out of the house he was living in. I think cause the owner didn't really like I was there a lot. One time the owner of the rental had found me under the covers with him. He said he didn't mind, but I think he did. Also I think Raymond was falling behind on payments.

One day they kicked him out. We got motel. I helped him cover it. His friend would pick him up and he was going to leave. Then he said he would come back to the valley. Since I knew it was going to be our last night together and he hadn't penetrated me yet. I made up my mind then to give him my all! I wasn't sure if he was coming back and this whole situation was terrible. I didn't think he was going to come back and I did want his dick inside me. He hadn't fucked me yet.

So that night in that room, we made out and kissed like we usually did. And then I told him I wanted him to fuck me. He asked if I was ready. It was my time to put all my cards on the table. I had him fuck me doggy style. Then he fucked me on my back with my legs in the air. He pounded me hard. And then he fucked me every way I could think of. I took all his manliness in me! Until we came.

The next morning his friend was on his way. We signed out and waited outside. Until his friend came. Then we texted a bit more. Until I stopped texting and decided to move on. But he was my first longer term person I dated. An awesome experience.

I'll want to write about the Mexican nurse from San Antonio, the Guatemalan nurse from Houston!!! Until next time. Stay safe.