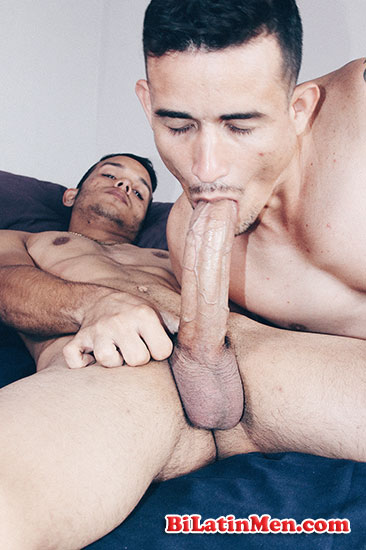 Me and Eddie were close. We used to do everything together when we were younger. We used to have sleep overs in high school.
In secret I'd jerk off to Eddie cause he was a big football jock that would sleep in these tight ass boxers that would make me horny.
So about 3 years after graduating high school, I meet up with Eddie and we start drinking. I start telling him about all the times I've jerked off to him.
He looks at me and says, "Well let's make this happen." At first I can't believe what he just said and I think this is a dream.
So then Eddie grabs me and starts kissing me. I grab his big fucking juicy ass. I start sucking his thick 7 inch dick. It tastedsso good in my fucking mouth.
Then Eddie gets up and tells me to go ahead and take him for a ride. So I take my 7 inch dick and shove it in his ass. He moans for me and tells me never to stop.
Then Eddie gets up and grabs me and says, "It's my turn."
He begins to fuck my asshole so good. I think I'm gonna cum right then and there. I can still feel eddie's big ass dick going up and down inside me making me feel good.
And so about 20 mins later Eddie cums in my mouth. Then he goes down on me and lets me cum in his mouth
I still see Eddie from time to time. He knows that if his girlfriend won't give him any, he can just call me up and he can come fuck me.