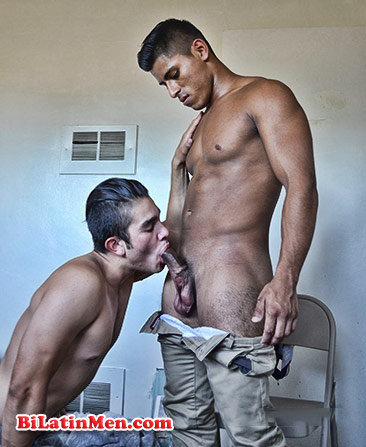 Hey guys. This yo boy Cookie. Sorry I hadn't quite got a chance to write my promised stories. I got locked up and I just got released a few days ago.
Anyways this story happened when I got out the box. So I left the state of Texas and moved back to the border. In the border I met with this fine as vato from Cali, and he had some bad ass eyes and a cute face. He was 6'3" and had a fat ass verga. He said he was visiting and still had no luck fucking a hoe from here. I as always threw my ass out and he sure as hell wasn't hesitating.
He was so tall and cute. I just wanted to kiss that Latin Papi. I went ahead and kissed his neck and he grabbed my ass hard and picked me up, throwing me on top of his hips and aligning his verga with my ass cheeks. He was so horny. I felt that fat pito layering my ass cheek.
I told him I was tight and that I can't take that shit. He threw me to the grass and unzipped them dickies and shoved his pito in my mouth.. He fucked my mouth like he was mad at me. Calling me slut and bitch, slapping my ass and choking me. Man, that vato knew what to do and how to do it.
After a bit he ripped my clothes off and fucked me raw and hard. He opened my hole up and made it wet and slippery.
"Ahh Papi, not so hard, mmmmmm ahhhh," I moaned.
"Take that verga, puto! Querias levee oh duro!?" he cursed. (You wanted soft or hard?)
"MMMM. Ahhhh Ahhhh dadddddddyyyyy mmmmm," I said.
He fucked me so hard and so rough, I cried in pain and pleasure.
Grande was a bomb ass welcome back and I will never forget his verga... If you're in Texas email me and see if we chill and what not.