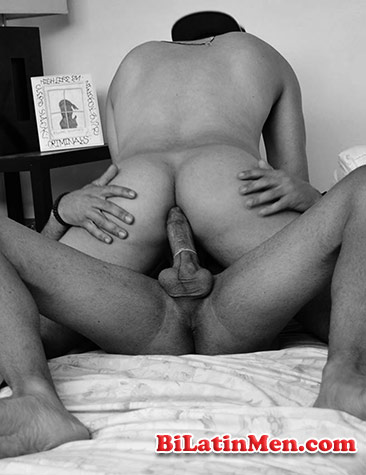 When I was 18 I went to spend the summer with a childhood friend Val who
had her own place since her senior year. She ended up pregnant. I have to add that her baby's father was arrested and did 6 months in county jail.
I moved in to help her and myself. I wanted to get out on my own. So like any other day Val got ready and took off to drop off baby Mya at day care. She normally returns home about 6:30 in the evening, so I pretty much have the place to myself most of the day.
On this particular day I took a shower after a morning job and laid in bed in my towel. Before I knew it I fell asleep. The next thing I remember is Stevie (Val's baby daddy) shoving his verga into my mouth. Apparently he'd gone to court and got time served.
So he did as he always did and found a way into the apartment, and he found me passed out with the towel barely covering my ass. While his thick cock was in my mouth, he said, "I always imagined feeding you my chorizo. I knew you a fag. I knew you'd love my big dick."
Stevie stood about 6'1", 195lbs, 33 waist, and a 9 1/2 in uncut verga. He had the perfect cock. It tasted and felt good in my mouth.
He grabbed my hair with both hands and pounded his pitote real hard into my mouth. I moaned like a bitch. He would pull his cock out of my mouth then shove it back into my mouth. "Open that faggot mouth," he told me then shoved his uncut pito into my mouth.
He had real fat balls that reminded me of eggs. I massaged his balls while I sucked him. Just holding those big hairy round balls made me horny.
Then he proceeded to grab my ass and finger me. His rough finger hurt my ass so good. I wiggled my ass and he slapped my ass hard, saying, "Suck my dick better. Take it allt the way down."
Then he said once while he was fucking Val doggy style, he imagined it was me taking his chorizo. When he was ready to cum, he stood up and told me to kneel down between his legs and stick my tongue out. He jacked off real fast and shot a hot load over my face. The cum hit my eye, my mouth and my nose. It tasted so good and hot. I sucked his dick clean and he shivered.
He got locked up for beating Val up but he dicked me down every chance he got before he went back in.