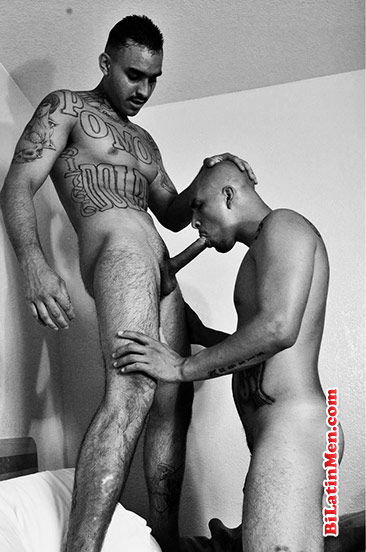 I was about 18 yrs old when we moved to the house in the back behind this nice three story house. It was myself, my 27 yrs old sister in the two rooms upstairs and my mom and my stepdad downstairs. Everyone worked late and I was always pretty much alone at night and I was always very curious about my surroundings. I noticed the neighbor in the house in the front and his brother were pretty hot they were both older one was 18 and the other one 21. I used the catch the 18 year old Latino staring at me from his room when I would be in my room. Naturally I would try to push my luck and I would tease him with my Virgin ass when I would get out of the shower. I would pretend I didn't see him staring and I would dry myself off to where he could see my ass nice and wet.
So one day I noticed him and his homie were outside smoking a blunt. Like always my curiosity drew me outside and I was hanging out and staring at them until they noticed. So I should describe Gustavo the 18 year old neighbor. He was about 5'11" nice arms and great body, green eyes, and always wore basketball shorts when he was home so I could tell he had a huge bulge. His homie Rudy was 18, 5'8", hazel eyes and sexy body. They were both tatted up and I think they both ran with Jr. Homeboys gang here in Dallas.
Gus told Rudy I was always home alone and since they were high and I was alone they came over to see what was up. I was pretty nervous and damn sure they were about to rob me or beat my ass, little did I know. When Gus asked to use my restroom, I let him use my mom's restroom downstairs so I walked him through the curtain that separated her living room from the bedroom. Rudy stayed in the living room and I just poked my head out to let him know Gus would be right out when all of a sudden I feel Gus slide his thick hot verga in my hand. I began stroking and before I knew it I felt hot cum in the palm of my hand. I told Rudy he just came in my hand. He ran out laughing and Gus stayed behind to clean up. His verga was about 8 1/2 thick, huge mushroom head and uncut. It made my mouth water. He said he would be back later once Rudy was gone and that I should keep that a secret if I knew what was good for me.
Let me know if you like this first part and I'll let you in on the second part..