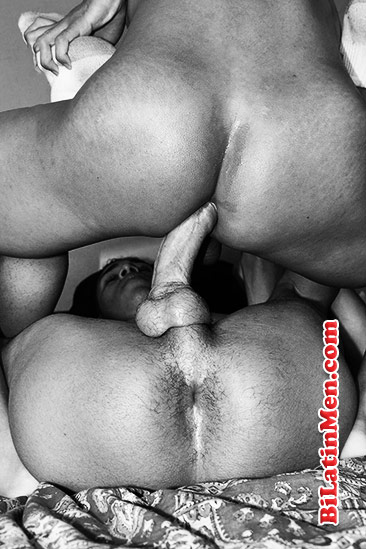 (PLEASE DON'T PRINT MY NAME OR EMAIL ADDRESS.)
I WORKED THE MORNING SHIFT IN DOWNTOWN SAN DIEGO. I HAD TO START AT 5: AM, SO I USUALLY TOOK A GOOD HOUR TO STOP FOR COFFEE, OR CRUISE THREW HILLCREST, THE GAY PART OF SAN DIEGO.
IN THE MORNING THAT EARLY, I DON'T KNOW WHY, BUT I WAS HORNY AS FUCK ALL THE TIME. I HAD A LITTLE TRUCK, AND SO THIS ONE TIME I WAS DRIVING TO WORK AND AT A STOP LIGHT BY A GAY BAR CALLED PECS, A MANS BAR, IN THE CAR NEXT TO ME, I SAW A LIGHT SKINNED, BALDY HEAD FOOL. LOOKED LIKE HE JUST LEFT THE CLUBS OR SOMETHING, SO I WAVED AND SHOOK MY HEAD UP AND DOWN.
THE LIGHT TURNED GREEN, SO I PROCEED TO GO. THIS GUY MUST HAVE BEEN HORNY TOO BECOUSE HE STARTED FOLLOWING ME, AND SIGNALED ME TO PULL OVER.
SO I WENT TO THE GLBT CENTER AND PARKED. HE PULLED UP NEXT TO ME AND GOT OFF AND CAME TO MY WINDOW. I ROLLED IT DOWN. IT WAS STILL DARK OUTSIDE, NO CARS AROUND, SO HE SAID, "WHATS UP??"
LET ME DESCRIBE HIM BETTER: HE WAS AROUND SIX FEET TALL, BUFFED AND LIGHT SKINNED, A BALDY HEAD FOOL.
I SAID, "NOT MUCH, JUST ON MY WAY TO WORK AND YOU???"
HE SAID, I"'M HORNY AS FUCK," AND GRABBED HIS DICK.
I HEARD HIS THICK ACCENT AND ASKED HIM, "WHAT NATIONALITY ARE YOU?? BORICUA PR???"
HE SAID, "NO, I'M CUBAN. THEY CALL ME JR CUBE."
I HAVE ALLWAYS HAD A THING FOR CUBANOS....I THINK THEY ARE SEXY AS FUCK, AND ALL THE ONES I KNOW HAVE HUGE DICKS.
HE SAID, "ME AND MY GIRL GOT IN A FIGHT AND I'M HORNY."
THEN HE GRABBED HIS DICK AGAIN AND SAID, "YOU LIKE TO SUCK???"
I SAID, "YEAH, I LOVE CUBANOS..."
IN A SPLIT SECOUND, HE WHIPPED IT OUT AND PUT IT IN MY CAR WINDOW AND I STARTED TO SUCK IT REALLY AGGRESSIVE. TASTING IT REAL GOOD AND ENJOYING EVERY MINUTE OF IT....
HE SAW A COP GO BY, SO HE STOPPED AND SAID, "CAN I GET IN?"
I SAID, "YEAH."
SO HE GOT IN AND WE STARTED KISSING, AND HE WAS REALLY HORNY, AND TRIED TO GIVE ME A HICKY. I WAS LIKE, "NO HICKYS, MY JOB..."
SO HE SAID, "THEN LET ME FUCK YOU."
SO I GOT OUT OF MY CAR AND HE GOT OUT. I BENT OVER MY CAR, AND HE TOOK OUT AN XTRA LARGE MAGNUM CONDOM, PUT IT ON AND STARTED PUTTING HIS ENORMOUS COCK INSIDE ME.
HE WAS HITTING IT GOOD, AND IN AND OUT, MOANING AND GRUNTING AND WORKING HIS HIPS, SO IT WENT DEEPER AND DEEPER.
HE STARTED BREATHING HARD AND SAID, "I'M GONNA CUM, I'M GONNA CUM."
SO HE PULLED OUT, TOOK OFF THE CONDOM AND BUSTED A HUGE ASS NUT WARM IN MY MOUTH..UMMM, IT TASTED SO GOOD.
HE SAID, "I WISH YOU WERE A GIRL SO I COULD GET YOU PREGNATE."
THAT TURNED ME ON AND WHEN I THOUGHT HE WAS DONE, HE SAID "WAIT," AND KEPT HIS DICK IN MY MOUTH.
HE STARTED TAKING A HOT PISS IN MY MOUTH. I ALWAYS THOUGHT IT WOULD BE GROSS, BUT IT TURNED ME ON MORE, AND I SPIT IT ALL OUT, BUT THEN HE SAID, "YOU LIKE JR. CUBE'S MECCOS OR PISS BETTER???"
I TOLD HIM I LOVED IT ALL. I TOLD HIM I GOT TO GO SINCE NOW I WAS LATE TO WORK, BUT IT WAS WORTH IT.
JR. CUbE GAVE ME HIS PHONE NUMBER AND EVER SINCE THEN WE HOOKED UP WHEN HE WAS HORNY. HE FINALLY TOLD ME ONE DAY THAT HE WAS MOVING BACK TO MIAMI, BUT IF I WAS EVER OUT THAT WAY TO CALL HIM....
I NEVER SAW HIM AGAIN, BUT I CAN SAY CUBANOS LIVE UP TO THIER REPUTATIONS...UMMM I LOVED JR. CUBE'S DICK....