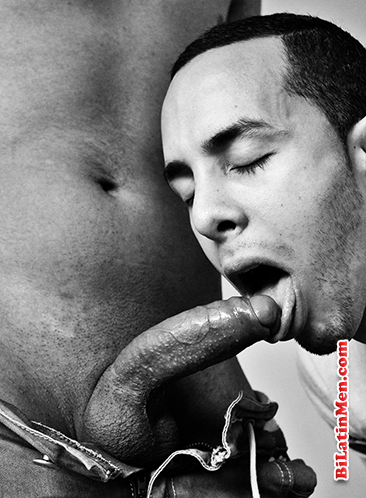 So about a week ago i got a motel room.... that night i had met this Latino guy on a phone app i have on my phone...anyways we talked for lil bit on the phone and i had asked him if he wanted to come to my room and drink a beer. he said ya.
i was shocked, so i took a shower, shaved, got my bubble butt all clean and smooth for this 5'10 papi. he looked good on his picture... i was hoping it would be the same in person...
my self im 5'8", 170, cute, low fade, light skin, straight looking nice ass… I love to bottom.
anyways after 20 min of waiting, he showed up and damn this dark papi was good looking, tall @ sexy. So we got some beer. i rolled a blunt. i asked if he smoked. he said no, so i smoked. it gets me all wet @ horny when i drink @ smoke.
So we're talking @ i asked if i could suck his dick. he pounded his beer. i did the same... i walked over to him as he sat on the bed. i pulled out his fat 8 inch uncut thick dick and looked at him @ said yum.
I sucked it for 30 min, slobbing all over it. well, i was sucking his dick. he was playing with my bubble butt, then he asked if i've ever had my ass eaten out. I said no. he asked, would u like it?
i said, ya sure.
he stood up, bent me over doggie style, went to town. i was moaning like a lil bitch. after a few min of that, i asked if he could fuck me. i put the condom on his dick with my mouth... as he lube my hole up...he ask, how do you want it?
i looked at him, put my face down, ass up, grabbed his thick fat cock and told him, there baby, it's all yours.
as he put the tip in, it hurt so bad as inch by inch, his thick cock went in. i was hurting but at the same time I was really turned on, so i banged it out...
at this point he nutted deep in my ass... he put me on my back, fucked me and made me cum. i threw my ass at him. I didn't even touch my dick...
anyway his dick was still hard. i laid on my side, and he spread my ass hole open with is big brown dick. right before he came, he pulled out, took the condom off and came in my mouth and told me to swallow it.. so i did...
that thick brown cock was one of the best dicks i've ever had....