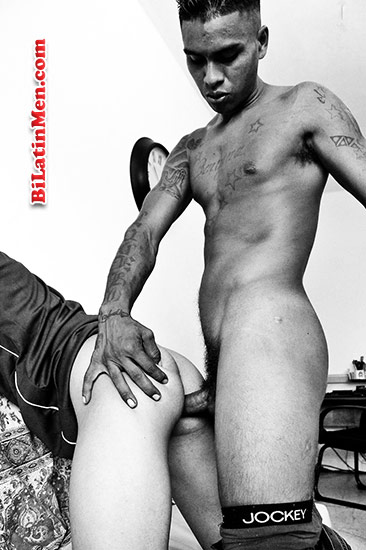 I want to tell u my first time experience. I am 18, 5'4", 157 lbs., cock size about 8 inches uncut. The other guy is named Kevin. He is about 5'8", 19 years old and his cock is about 9 inches.
So one day we were texting and he said I was cute and all. We were sexting!
And we go to the same school and all. So the next day approached and he wanted to kiss me.
But I told him, Let's go to the restroom, and we did. We started to kiss and make out for about 10 minutes.
Then he started to rub on my cock and got me hard as a rock. So we both took our pants off and he sat on the toilet seat and I sat on his lap. He wasn't hard just yet until I sat on him. He started to grind his cock on my ass crack, but we continued to kiss for another 5 minutes.
So after all the kissing, he took my shirt off and started licking my body from neck to my cock and my ass hole!! When he did that, I moaned crazy loud!! So he put his hand over my mouth!! After he was done, he started to suck me off and went to kissing me and back to the cock. And then I came and he had it all over his mouth and we kissed again while he still had my cream in his mouth!!
After all that he kissed me. He then went back to my hole and lubbed it up for his 9 inches of glory !!
We wanted raw, no condom at all. Man, did that hurt so bad, but I still loved it!! He shoved it all in for about 30 minutes. He then came in me and man did that feel so good !!
When class was about to begin, we did 69 and he came in mouth. We kissed for another 10 minutes enjoying his nice sweet cum in our mouths !!
This is a day I will not forget!!
No showing my email.