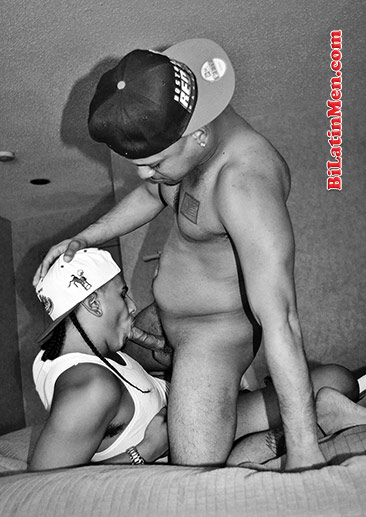 This is a true 100% real story. As I waited for my bus to arrive. For those from San Antonio Tx, yall know these buses take forever.

Well, as I sat there this fine ass cholo papi sat next to me arguing with his girlfriend on his fone.
This time I was thinking, Damn this vato is fuckin hot as fuck, is all I could imagine sayin to him.

He hung up saying, Fuck this ruca, I don't need this shit. So he asked me what time does tha bus roll by homie?
I said, Shit I been waiting awhile.

He then asked me bout sum relationship advice. Of course, I gave him sum info just to keep him on my side. So we chatted. He asked if I wanted something to drink. I said, Sure.

So we went into Luckys Convenience Store. As we walked out, we missed the same bus. He started sayin, Fuck my Ruca is gonna trip.
I said, Don't worry bout it homie.
He said, U know ur right fuck her...

Lol I was like, Fuck yea, my evilness paid off.
So there we r talking and somehow I asked for his number and he said, Why? U get down with other guys or que?
I said no only with guys that look like u, and he laughed and said, For reals? I look that good?

I said, Fuck yea, ur tha finest vato I seen in SA.
He then says, I've messed around with vatos but only in tDC.
Now that was my Q. Get it Rick, I told myself. He said straight up, U suck dick?
I said, Only the right size!

He laughed again. And I was thinking, Fuck yea, I'm getting this sexi chulo.
So we walk down to a secluded area by tha Westin centre and I immediately got to work: kissing him and grabbing his cock at tha same time. Fuck, his tongue tasted like pineapple in my mind. I felt all four winds on my face as I kissed him. I then unzipped his jeans with my teeth and he was like, Damn, vato I feel so good and my dick ain't even in ur mouth yet.

So turned on he was that his Rock hard cock was about 8 inches uncut. My heart pounded in excitement as I sucked him off till he came all in my mouth. As soon as he came, he got me up and kissed me with his cum all in my mouth goin back and forth from his mouth to mine. From mine to his.

That was tha hottest I've ever been with anyone. He told me, No one has ever sucked me like u do.

He left his chick and we plan to stay together. We get together every day. We haven't fucked yet cuz he says I'm special. I'll post about our first fuck later.....