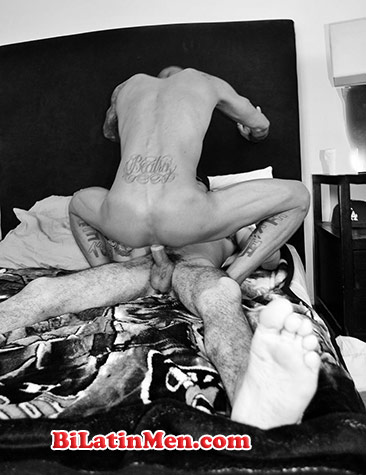 There's a deli in Times Square where a lot of Mexicans hang out in the afternoons to drink beer and talk before heading home. I meet all kinds there.
This deli has a big dining room in the back with tables for about 50 people, plus the restroom is upstairs, down a hallway and around the corner with doors that lock from the inside...and you know what that means.
The dudes that hang out there are construction and restaurant workers from the area plus a bunch of dudes that dress up like Elmo and Shrek and Mickey Mouse. They take pictures with the tourists in Times Square for tips. They sit in the deli and get drunk and high and horny. Try getting fucked by a Mexican Elmo sometime. There's something for everyone in New York.
The first time I went there I turned on some Rancheras I have on my iphone and the Mexicans were immediately drawn to me. A big cholo from Puebla plops a beer on my table and says, "Que honda gringo?"
He proceeds to tell me all about him and his friends who are characters in Times Square and how most are Mexicans, and I now have a new hobby.
We get drunk and he asks me to take him home. Which I do.
His name is Tony. He is big and smooth and dark with black hair.
He takes a shower then gets into bed in nothing but black boxer briefs. He pulls the covers back and says "vente." - come on.
I went straight for his big uncut dick. Licked off the precum and then kissed the head. He moans like it's been a while, then I deep throat it.
He grabs my head and pushes it down. I lost track of the time. Then he wants to fuck. What can I do? It was a pretty rough ride. I could tell he wanted to make a good impression: he fucked long and hard and deep.
He yelled when he came. I could tell he was loving it.
He fucked me again in the morning. Then he let me eat out his ass. He pretended to be reluctant at first, but then he opened up and really shoved it in my face. Then I let him ride me again, pushing his dick in and out of me like a champ.
Afterwards, he told me he wanted to see me again, but if I ever went to the deli I could not tell his friends. I promised not to tell. But that I would eventually do them all. And that's how it worked out. He ended up bragging to his friends about banging the gringo and they all came to me one by one and said. "Orale."
Stay tuned for more Tales from the Deli.