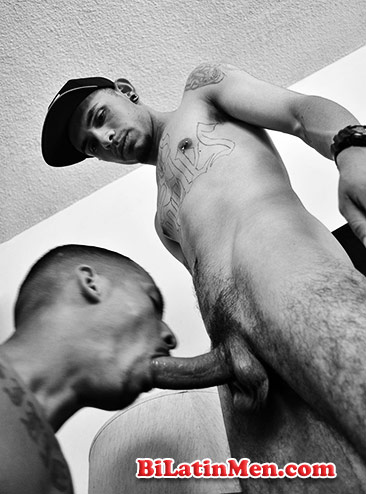 Was up, name is Juan. I wrote the story el Compa. I was reading some stories and got horny and decided to write about El Vego. When I was a teen he came to live with us. He is my uncle. El Vego was a farm worker and worked in the strawberries. He was 6 ft tall, light skin, had a mustache and a fat dick.
One day he asked me to hang a frame for him. I had some really tight shorts on. I got on top of a chair to hang it. So my ass was in front of his face. Of course I stuck out my ass more so he could see it. I told him to grab me because I felt I was going to fall. So he put his big hands on my ass. All of a sudden I moved my ass a lil bc he was kind of fingering me.
He said, "te gusto mami?" (Did you like it, mommy?)
I said Yes.
Then he grabbed my ass, spread my ass cheeks and started eating it. He stuck his whole tongue inside me. It drove me nuts. I almost came. He said "ven a la cama, te voy hacer mi putita." (Come to bed, I'm gonna make you my little bitch."
That shit got me horny. He unzipped his pants and a huuuuge fat dick came out like 9 inches and real thick.
I started sucking that dick, it got big right away. He kept on saying "asi Papi mamamela," (like that daddy, suck it.)
I just kept sucking that huge verga. My tongue all around his fat dick.
Then he said, "quieres ser mi putita para Siempre?" (Do you want to be my little bitch forever?)
Le dije Eso quiero. (I told him yes.)
He took his pants off and told me to ride him. Got damn, I hopped on that fat dick and just went at it. He kept on saying "estas bien apretadito, asi me gusta la nalguita." (You're so tight, my little one, that's how I like my little asses.)
I just told him, "Don't stop Papi."
As I was riding him, he started to suck and bite my nipples, that shit felt so good.
He just pounded this tight ass for like 20 min, and he came all inside me. I loved it.
Afterwards he fucked me in our bathroom, in his Van. I was his putita for 7 years until he married. Sometimes I wish he would fuck me again. That's my story. Here's my email juanbtm80@gmail.com.