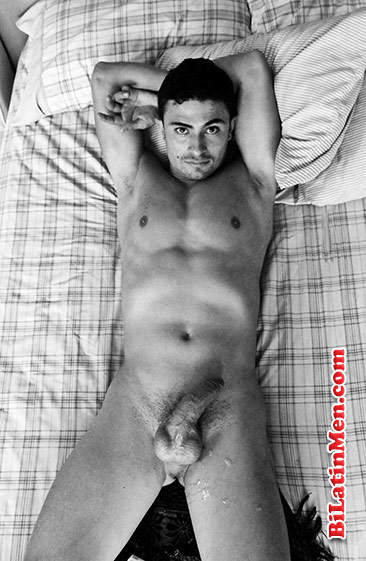 HEY GUYS, WHAT'S UP IT'S JAY. I'M BACK WITH ANOTHER STORY. I'VE BEEN GETTING A LOT OF EMAILS FROM EVERYONE TO CONTINUE MY STORY, SO HERE IT IS, BUT IF YOU DIDN'T READ ANY OF MY STORY YOU MAY WANNA READ THOSE FIRST.
SO RICARDO WENT TO ANOTHER ROOM, LEAVING US ALONE. NICK AND I WERE STILL HORNY, AND WE STARTED TO KISS AND DO A LITTLE BIT OF BODY CONTACT. I FELT HIS HAND RUBBING ON MY ASS, THEN HE STARTED TO PLAY WITH MY HOLE.
HE WHISPERED IN MY EAR, "GET ON YOUR KNEES, BABY. I WANT YOUR BIG LIPS ON MY DICK."
I STARTED TO SUCK HIS DICK. AFTER A WHILE HIS TOES CURLED, THEN I KNEW HE WAS LOVING IT. I STARTED LICKING HIS HAIRY BALLS THEN I SLID MY TONGUE DOWN HIS HAIRY ASS. I'M NOT KIDDING, I LOVE TO EAT A HAIRY ASS, DAMN.
BUT HE GOT ON HIS KNEES AND GAVE ME SOME GOOD ASS HEAD. THEN HE BENT ME OVER AND STARTED TO EAT MY ASS OUT, SAYING (I LOVE EATING YOUR BOI PUSSY BABY BOI).
I TOLD HIM TO FUCK ME. HE SLID IN ME HARD, POUNDING MY ASS. I STARTED SCREAMING OUT, "FUCK NICK, FUCK ME."
HE STARTED LICKING AND BITING MY NECK. I FLIPPED OVER AND HE WAS SWEATING LIKE HE WAS IN A SAUNA. MY COUCH WAS SOAKED. HE WAS PUSHING HIS DICK HARD INTO MY ASS, THRUST AFTER HARD THRUST, AND I WAS LOVING EVERY MINUTE OF IT. WE GOT ON THE FLOOR, AND I STARTED TO RIDE HIM LIKE CRAZY.
HE'S A ROUGH GUY SO HE LIKED THAT I WAS HITTING HIS CHEST HARD, AND I LIKED THAT HE WAS SLAPPING MY ASS LIKE CRAZY. I STARTED TO CUM ALL OVER HIM WHICH MADE HIM WANNA CUM.
HE WIPED MY CUM OFF HIS BODY AND STARTED TO EAT IT. I HOPPED OFF. HE STOOD UP AND SHOWERED ME WITH HIS HOT CUM, THEN HE BENT DOWN, FEEDING ME HIS CUM.
SO AFTER THAT I WAS DEFINITELY TIRED, SO WE WENT TO GO LAY DOWN NEXT TO RICARDO.
LET ME KNOW WHAT YOU GUYS THINK.
PUT MY EMAIL IS THE STORY.