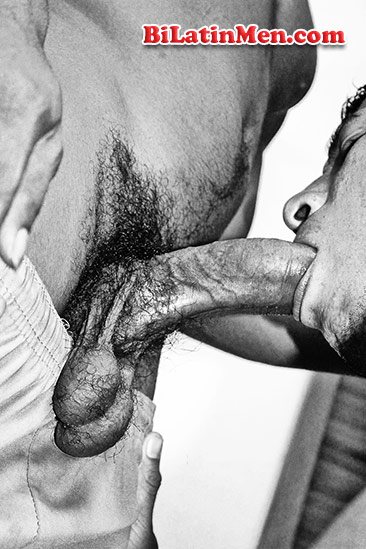 Hey, whats up. It's me again; I wrote "My Homie Joel"
Just a recap: I'm 5'11", big chest, nice ass (I think haha), about 7" real thick, shaved head, and nice facial hair.

Ok well this happened about a month ago. I was talking to this guy on a gay chat app for awhile. He was real cute, nice body, nice ass, and thick dick.

It was around 3am, and we were talking, and he was out at a bar. I had no idea we were gonna make plans for him to come over but he did. We were just sitting in his car, talking and conversating for about 20 minutes, and we got to this point where it was silent.

From the corner of my eye, I could see him doing something, but I wasn't sure what he was doing. So I just ignored it and looked forward. All of a sudden I felt him grab my hand and put it in his pants on his hard dick. I didn't mind because his dick was nice and felt thick.

So I was just sitting there, stroking his dick and rubbing his balls. I thought "fuck it" and bent over and put his thick dick in my mouth and started sucking it. I was getting that dick all wet and sucking on his balls, playing with his foreskin. I sucked it for about 3minutes, and I rubbed my finger on his hole. He took his pants off some more and then he aseds me, "You eat ass?"
In my head I'm like, Hell yea, and I just answer "yeah."

So he got up in the driver seat and turned around and had his ass in the air. Man, was that shit nice. I started licking and sticking my tongue all in his hole, getting it wet. I licked my middle finger and slid it in his hole slow and started fingering him. I took it out and put it back in his hole again and stuck two fingers in.
I wanted to fuck him so I asked, "you want me to fuck you," and he just says "yeah."
So I was trying to find a good position, but I coudln't.
I'm 5'11" in a little car. So I didn't end up fucking him, so I just ate that ass some more and stroked his dick. I ate his ass for a good 10minutes, and he sat back down and then I went for the dick. Sucking it and stroking it, trynna make him bust.

He was moaning real low, and I think that shit is hot. I got pre-cum all in my shorts. (I pre-cum A LOT. Sometimes guys think I busted when it's just pre-cum). So after about 5mins he busted. Then we said bye, and he left.
You can put my email. Tell me what ya' think and if you have questions or comments or anything, just email me.