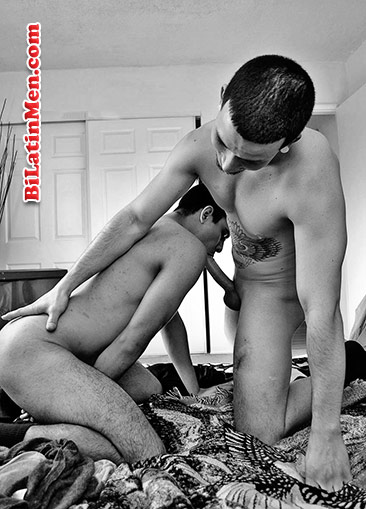 I went over to my cousin's house on a Saturday and my cousin Max greeted me. "Hey foo. How you been?" I asked.
"I've been aight. I'll tell you later what happened a few days ago," he nodded and let me come in.
I spotted his younger brother who was 15 at the time and his little sister who was 8. We played games on his system for a while and then at around midnight we decided to pass out.
"Hold on before we pass out, you wanna smoke?" He asked.
I denied the offer, and he walked outside with me behind him. He started to smoke a bit. After he finished, we went back inside and laid down for a bit. "So what were you gonna tell me?" I asked.
"Oh yeah. This one girl sucked me off last week and, fuck dude, girl didn't know how to grasp, suck or even deep throat, and it was super sad." He laughed.
"Trust me, I've had worse. This one time this girl was letting me fuck her and she sharted on me," I gagged.
"Dude, that's fucking gross."
"Yeah I haven't had a good fuck or blowjob in a while," I said.
I chuckled and he smiled.
"Yeah dude. Have you ever tried something with another guy?" I said.
"Yeah with this one guy, he rode this dick real good," he said, and I saw him grab his semi-hard dick.
"Damn I'd love to do that one day." I took off my shorts and my boxers and placed my semi hard dick by his mouth. "Start sucking bitch."
He locked eyes with me and licked the tip of my head.
He pulled back the foreskin and got it hard to the full 8 inches. He started sucking slowly and then after around 10 minutes I started throat fucking him.
"Fuck dude," my cousin stopped sucking me off, "can you fuck me please?"
I smiled, told him to get on all fours and stuck it in him inch by inch. I fucked him for a solid 30 minutes and was about to cum when I pulled out of him and he started sucking me again.
I squirted my leche in his mouth, and he swallowed it all. We traded spots, and I took his big load of my cum in mouth.
To this day we still do it whenever I go over and his family is all asleep. This year his youngest brother who is now 18 sometimes joins in with us. His younger brother can suck some mean dick, and we have threesomes sometimes when I go over.