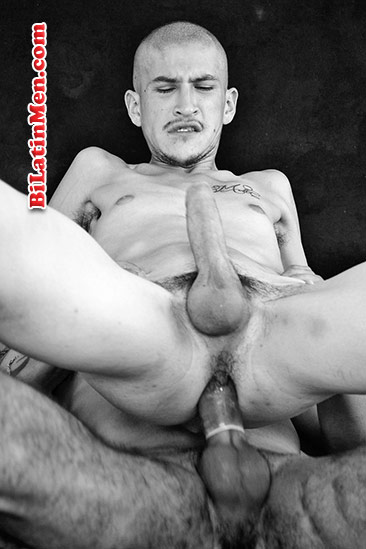 My Name's Linzito. I'm 18, average built, got a fat ass and gays find me cute. Now this story is about how my boyfriend's brother fucked me.
One night, my boyfriend Keanan told me I should sleep over at his pad. It was only going to be him and his brother Reagan at home because their parents went out for the weekend. I slept over, and the next day Keanan went to the mall with his girlfriends to shop for some items for their project and I wasn't much interested in going with.
I decided I needed a bath and went to go wash. The bathroom door couldn't lock, and Reagan came into pee. I stared at his fat dick. It looked 6 inches soft. He asked me if I wanted to suck it. I said no, but I really did want to suck it.
Let me describe Reagan for you. Brown skin color, fade, looks good and has light brown eyes, he has a great body, v-Line, has big feet and he's hairy, a turn on for me.
But anyway, I was done washing and walked passed Reagan's room to go to Keanan's room to get my clothes. As I walk pass Reagan's room, I saw him laying naked on the bed.
He called me in and pulled me towards him, throwing me on the bed. I laid on my back, and he got on top of me. We made out. I flipped him over and started blowing him, his dick grew to 9 inches and thick.
Afterwards, he lifted my legs in the air and ate my ass. He told me that's how he ate his girlfriend. Damn, did he put his tongue deep. He asked, What's your favorite position, and I said, There's so many, but missionary will do.
He inserted his big dick in me, and I moaned. He apologized, and I said, Fuck me harder. He had a bigger penis than Keanan by just 2 inches and those 2 inches made quite a difference.
He fucked me in the scissors, sitting bull, reverse cowgirl and had me up against the wall. He came in me when we went into the missionary position for the 2nd time. Afterwards I squirted his cum out my ass and into his mouth and we kissed.
We bathed after that where he washed my ass good.
Keanan came home and everything was back to normal. He suspected nothing.