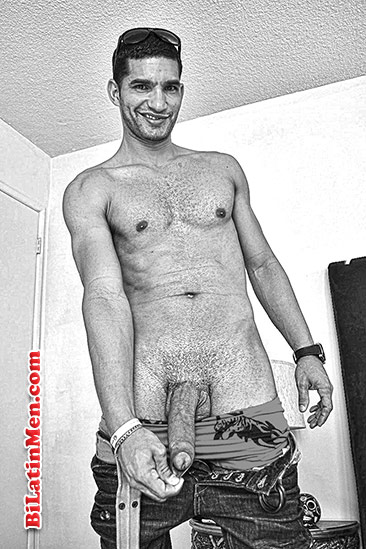 Hey guys. I'm back. I wrote "Sucking Dick in the Freezer." I'm 5'4", light skinned and a big butt lol. I'm gonna tell you about when I sucked my brother's friend. He's 6'2", light skin, and cuuutte lol.
A month ago, I get a message on Facebook from this foo. We'll call him "Ray." He starts out with what's up and stuff, and we get to the subject of his birthday, asking me what I'm gonna get him and shit.
Well, anyways, we go on joking and then he says, "I know what you can give me," and I say "what" and he replies "One of your massages." Lmao
I ask him how he knows about that, and he says my brother told him, so I ask what kind he wants and he says, "Start at the legs and work up."
At this point I already know what he means, so I go along and say, "Ok, how far up your thighs you want me to go?" and he replies quickly, "As far as you want. I won't stop you."
So we go on talking about how I could start jacking him off and sucking him. Then he asks if we can do this that night, and I say, "Sure. Be ready at 10."
So later that night, I go pick him up and ask him where he wants to go. Since we both live near a high school, we go there since it's completely deserted this late. So we go and park and find a spot where no one can see us, and he starts grabbing me, saying, "Fuck the massage."
So I start grabbing him back, feeling his dick grow in his basketball shorts. I kiss his neck and get down on my knees and pull his shorts down, and his fat 7 inch dick pops out, already dripping with precum. I smear it around the head before licking it off, starting out by sucking on just the head while I play with his balls, letting my saliva drip down as I deep throat him.
He grabs the sides of my head and starts fucking my mouth, keeping it deep in my throat each time. Then I take him and start jacking him off while I lick his balls and his sensitive spot right under them.
"I wanna fuck that ass babe," he says, "before I nut."
So I stand up and get the condom and lube I brought, and slide it on with my mouth. Then I cover it with a shit load of lube, and he starts fingering my ass, smearing lube all over.
Finally everything is ready, and he slides his fat dick in slowly. It hurts like a bitch, but I take it lol.
Then he pulls out and shoves it back in, making me scream, but soon the pain turns to pleasure. He grabs me around the waist and picks me up and sets me against the wall and starts pounding my ass hard af. Feeling his balls slap against me as he fucks me against the wall, I felt his dick in my stomach lol.
"Fuck, you're so tight," he moans, "I'm about to fucking cum babe."
He pulls out and rips off the condom, and I get on my knees, jacking and sucking him until he busts all over my face. I start sucking his dick, cleaning off the cum, taking him back in my throat and then he starts fucking my face again, slamming into my throat for a few minutes before busting again!
I start laughing, "Damn you musta been horny af" lol
And he replies, "I haven't had a nut that good in in a long time, let alone 2 in like 45 minutes!" Lol.
So we get cleaned up and I take him home and he kisses me before he gets out.
"I'll text you later," he told me.
I got a dick pic later that night lol saying "he wants you" LOL.
We messed around a couple more times, but just bj's. He says he wants me to stay over next weekend lol that's gonna be another story!;)