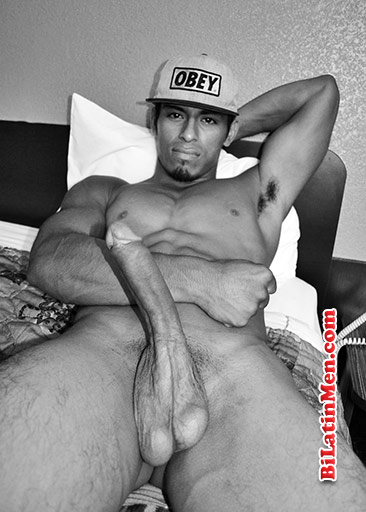 Hi my name is Eduardo, and I'm 5'9", 180 LBS, MEX 7 UNCUT TOP. Yes, I'm 18 years old.
One time i was on my phone and downloaded an app seeking for guys. Well, this guy sent me a message and we went into a long conversation about how is school. This guy was 18 too. He was 5'11", 150 LBS, muscular and sexy.
After that big conversation he asked me if i was a top or bttm, and i told him that i was a top. Then he respond saying that he was a bttm. Then he told me if i wanted to go over and i told him that I didn't have a car. Then he told me that he will pick me up.
So he picked up, and we went to his place. I was a bit nervous because we were talking only for a little while and that same day he hooked me up. So I was kinda nervous, but my dick was hard as fuck at the same time.
So we got to his place. He told to take a seat on his bed while he went to take a quick shower. Well, i was watching him the whole time so i could know where he was going to shower. So i saw him walk into the bathroom, and he left his door open, so i walked in without him noticing, and i saw his ass and it was small and nice to fuck.
When i was looking at his ass, i saw that he was going to get out of the shower, and i ran to take a sit on the bed. After he came out and dried himself off, he came out naked and horny. He told me to suck his dick which was about 6 inches. I went down on my knees and sucked him immediately. That dick tasted good. It was thick and smelled real clean and had a nice bush to it. I opened my mouth wide cause his dick was thick, and it left a little flavor of precum in my mouth. I even sucked his clean balls too while I jacked off his fat cock.
Then he got on his knees and sucked my dick. He told me that it was really good and that he never sucked a dick that was really good. I have a big dick, and I'm real proud of it, so I knew he was going to love it. It's 9 inches long and it's thick and it's real straight too. With his hand he kept pulling the foreskin back and just looking at my cock head like he was hypnotized by it, then he would start sucking it again like he was real hungry and moaning all the while. It was a weird little moan like a mixture of pain and pleasure at the same time, like a hungry little cat purring lol
After I got more courage, I started face fucking him real hard, making him gag. His eyes starting with tears, and he said to me, "Give me that dick baby," so I went back to face fucking him face and talking dirty to him, calling him "a fucking little slut."
After all that he told me to fuck him doggie style, and I went like about 10 minutes and then we changed to missionary for.
After 7 minutes passed, he told me that he was going to cum, so i kept fucking him and i put my head down and put my month in his dick and he cum. IT TASTED GOOD. Then 5 more minute later, i was going to cum and he told me to take the condom off and put my dick back in without a condom and cum in his ass.
After we fucked, he told me to give him my number so we could do it again. So i gave him my number and 2 weeks later he hit me up and we fucked again. We fucked like 6 times and after that i think he lost my number.