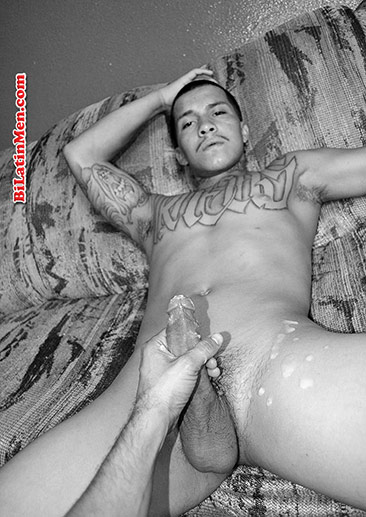 I was 18 and a great Tennis player...So my coach Hernandez asked me to come and practice with him.
I did practice with him, and after we played for a few hours, he suggested that I take a shower. I did as he asked. Later I was in the shower and I felt I wasn't alone...
So then Randy came in with me and asked if it OK to shower with me. I said, "Hella yes," and Omfg he was so awesome and muscular and cut up with a hairy chest and hairy legs. His dick was big and fat and uncut, and it swung soft between his legs. He had a lot of crotch hair which I thought was real sexy too.
We showered and he told me I should wash my back good, so he offered to help me, and he started to soap up my back near my neck. Then with both hands he started to scrub my entire back in circles. I wanted to get closer to him so I started to stick out my ass towards him, so that his soft cock ended up between my legs.
Then I turned around and started to scrub his body, focusing on his hard hairy chest, and pretty soon we were touching each other all over our bodies.
He was 29, 6'1", 195 pounds of Latin muscle, beautiful brown skin and hung like a horse naturally uncut...
I have always liked Latin men. Therefore, I was so interested in my coach, so we had turned each other on, touching all bodies and muscles, he leaned in to kiss me and I melted. I kissed him back and grabbed the back of his neck. This was the first time I had kissed anyone, and I was falling in love. It felt so good and strong, and my cock started getting real hard and pulsing as we smashed our cocks together between our bodies.
He was all over my body, and he asked me if he could fuck me and I said, "Yes SIR."
He squatted down and ate my asshole out. I loved the feeling of velvet and sandpaper on my asshole, as his strong hands squeezed my asscheeks as if they were mangos that he wanted to conquer. He squeezed my ass cheeks so hard that it hurt, but it turned me on at the same time, and I pushed my asshole out even more so that his tongue can go deeper into me.
When he was read, he put spit on his super hard huge cock, and pushed it into my virgin ass hole. I hurt so much but I was loving it. I thought he was going to tear my skin open, but he put more soap and spit in my asshole, and then that huge Latin cock went into my asshole. OMG, I was so in love, my heart was beating so fast as his hard cock slid deeper and deeper into my asshole.
It was was my first time and I loved it. He started fucking me real hard in the shower. He fucked me so hard it looked as if he was mad at me, and I loved every fucking minute of it. I bent over like a man whore so he could plow me better. I could he was about to cum, so I gave myself to him even more. He fucked me so hard I thought I was going to get a cramp in my leg but I let him have my way with me until he shot a huge long load deep inside my guts.
After he came, he kissed me and took the lather off my body.
We have been lovers and for friends for a long time.......I LOVE LATIN MEN.