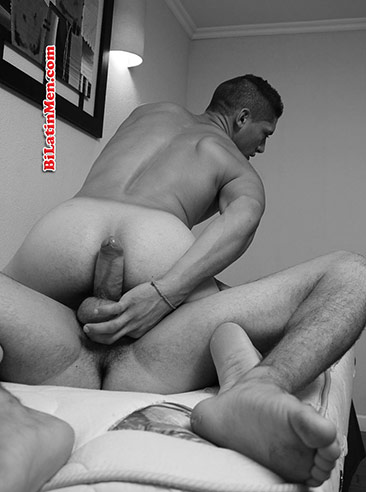 This is my story. I'm not sure if you can post it or not, but yeah, here you go.
When I was 18, my mom's cousin had moved to our town. He was 28 or so, and he was a very good looking dude, about 5'9", dark brown hair, cute smile and nicely built.
Well he was staying with us, and he'd chill with me and when he first moved in he would stay in my room.
Well after a few days, at night when he was asleep, I would reach into his boxers and play with his dick a lot, and I even tasted it. He had a nice dick too, about 7 inches uncut and with a nice bush. I already knew I liked it, and I had found porn online.
Well, one day he was going to take a shower and told me to take one with him, so he could talk to me and so I wouldn't be alone. When we were undressing, I just kept starring at his dick, and he saw me and he'd wiggle it around and he was like, "It's big huh?" and I said, "Yeah."
He was like, "Don't worry, you'll get big too," and he was like, "Come here," and he kneeled down and put his dick next to mine and he was like, "Yeah and you'll get fatter too."
So he got up and started the shower and we went in. We started wetting ourselves, and we started washing our hair. Well, he started to scrub his body with soap, and I just kept looking at him, waiting for him to finish with the soap.
After a while het old me if I could get his back while he squatted down and I did. When I washed him, he turned around and said, "Here, let me do you."
And he started to rub and scrub my body, and his hands felt good on my body. While he scrubbed me, he got me everywhere: my back, my dick, and my ass. He even rubbed my ass hole a bit while doing it.
After he finished, we were rinsing off, and he started telling me that he knew what I did sometimes at night, and I was scared I was in trouble and I didn't look at him. He was like, "Why do you do it? Do you like it?"
And I just nodded Yes in silence, feeling ashamed and busted, and he came closer to me. He asked if I wanted to try it right now, so that he could teach me how to do it right if I wanted. When he said that, I felt so excited. I couldn't believe it.
After he said that I looked at him and he smiled, and I grabbed his dick.
If its posted or liked I guess I'll post the rest. You can put my email if you'd like.