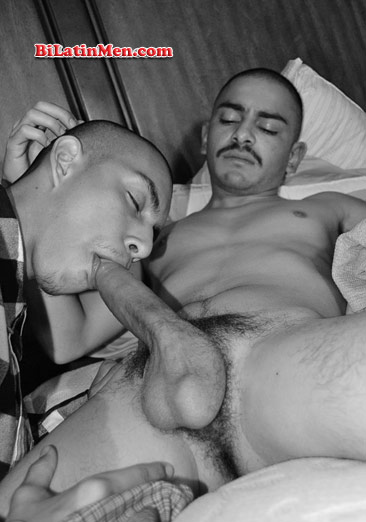 When I was 18, I just started to smoke pot, drink alcohol, and take pills for the very first time. Each puff, washed down with booze, and a high was very pleasurable than the next. This continued for about a year until I heard of Bruce.
At 19, I was driving and taking a big interest in guys. I kept telling my friends that "I wanted to experiment and see where it goes." I knew that I was, gay but I was never with a guy. Most of my friends were girls and had boyfriends. I wanted more!
Vanessa would take me to work with her all the time. Her Aunt said that there was this guy she worked with that was gay, very good looking, and single. I asked Vanessa, "Who is he and could I get his number?"
She said, "I'll ask my Aunt."
Within twenty minutes, she got his number and told me his name was Bruce. I was shocked and very hesitant to call him. She asked, "Why? Just do it and call him already. What is he gonna do? Reject you?"
I said, "No." confidently. "Maybe he won't like me."
Naturally, at this age I was very awkward and didn't have self-confidence. I knew that I was not a "Next Top Model" but I also wasn't geeky. I took care of myself but lacked certain attributes. It took me years to find myself and I'm figuring that out, but at 19, you see the world very differently. I regret what happened next.
I went outside her work and called him. "Hello?" He said.
"Hey.......What's up?" I hesitated. Crap. I messed up already.
"Not much, just chillin what are you doing?" he said in a sexy voice.
"Ahhhhhh, Nothing. Hey, I hope you don't mind that I called you," I said.
"No, I don't mind," he laughed.
"Oh ok," I said comfortably.
"Send me a pic of what you look like," he said bluntly.
"Oh, alright then. Text me when you get it and send one back k?" I replied.
"Alright then." We hung up.
I ran back inside to tell Vanessa the the big news. She was like, "Send him a pic then!"
I'm like, "Um, Ok?" as I laughed. So I sent it. Five minutes later he sent one back. He was gorgeous. Short black straight hair that was brushed all the way back. Tiny black eyes that looked like ice. White tank top. Fair skin. A dream.
Mind you, Bruce lived an hour away from me. We, of course, kept in contact for over a month. We talked at night, online, email, etc.
Finally, after much planning and talking I decided to meet him. I lied to a friend, stole her car, and drove an hour to see him. When I got there, his roommates were having a party. I didn't mind them because they seemed cool. They asked me where I was from and what not. You know, the small talk. Turns out, he bought me booze. I gladly guzzled a drink. After getting stopped for a speeding ticket in your friend's car because you want dick, you need a drink!
As we slipped off to the back room, he closed the door. There was a futon and tv in there. I grabbed another drink and sat down on the futon. He put in the movie and before the title came on, he started touching my hand and arm. I pulled away from him. He loved that I was a tease. We ended up on the floor somehow and just as I was taking Bruce's shirt off, someone from the party decided to walk in on us. Fuck sakes! "Yes?" He said as he rolled his eyes.
"Oh, I'm sorry," she laughed and closed the door.
"Fuck this shit. We're going upstairs."
As he led me to the stairs, I couldn't help but see out of the corner of my eye the looks of people's faces. I said to myself, "Oh my god." twelve times for the number of stairs we went up.
When we got to his room, I sat on the bed and the lights when out. I could faintly see his shadow from the street lights in the window. He took my shirt off and my jeans. There I was, in my boxers as he said, "Suck my cock!" I did very willingly. It was huge. About 8 1/2 inches in my mouth never tasted so good.
I sucked it for about 15 minutes and then I was thrown over on my stomach. He literally ripped my boxers off and began to lick my ass. I never felt anything like that in my life. It was soooo good. He licked me like I was an ice cream cone. Around the sides and then down the middle. Even tongue fucked me a little bit. What a freak he was!!!
I heard him spit on his cock and my ass. I knew he didn't wear a condom and I didn't care. I was too worked up. He shoved that cock inside my ass, and I screamed like I was on a roller coaster. He shoved my head into the pillows and whispered into my ear, "SHHHH. Take it, baby!"
I screamed even louder in the pillows, but this time with pleasure. It felt amazing. He fucked and fucked and fucked. At least for about an hour. After which, he came his big load inside me. I felt every drop go deep inside my hole.
After about 30 minutes of talking and holding each other in the dark, I got up. I looked at the clock on the dresser. I was there for 4 hours! "Oh my god. I gotta go but I don't wanna," I said.
He looked at me with his dark eyes and said, "Stay the night then."
I looked at him and said, "I want to but I stole a car to come see you."
He laughed and said, "Well, you better go then."
I got up, put on my shirt and jeans and he walked me to the car. I said, "Call me tomorrow k?"
He said "alright then."
I drove off and laughed all the way home. Wow. What a trip!
When I got home at 5:30 in the morning, I took a shower and washed him out of my ass. It felt so good to take a shower and wash the sex off my body. As I did this, I couldn't help but wanna go to the hospital and get checked out. I knew he didn't use protection and it worried me. (Later on got checked and I'm fine. Thank god!)
I waited the next day, all day. No phone call. So I called him and after the 10th ring he answered and said he was "busy." I still had my friend's car so like a dummy I drove an hour to go see him again.
When I got there, he was outside and walked to the car. I was so happy to see him I said like a little school girl, "HEYYY what's up? Why didn't you answer my call? Were you busy?"
He said "Why did you come back?"
I looked puzzled. I said, "I don't know. I missed you and wanted to see you."
He said in a cocky voice, "Didn't you know that was a one time thing?"
I felt like a deer in the headlights. Vanessa was right.
"No. I didn't. I fucking hate you," I rolled up the window and drove crazy out of there, never to see him again. I cried all the way home.