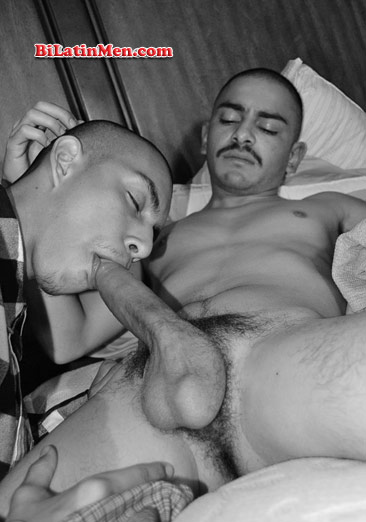 So this story is about me and my nieghbor whose name is Miguel. He was a light skinned, Mexican, about 5'6" and kinda had a six pack & 25. I'm also Mexican like 5'4" & 18 and we lived in Los Angeles.
So anyways this happened about a month ago....
Well, it was 2 days before my 18th birthday and I was home alone cuss my family had went to TJ. So I had just gotten outta the shower and was putting on my underwear (and well I love wearing thongs lol.)
And then I just heard someone open my bathroom door, and it was my neighbor Miguel and then he saw me in nothing but underwear and he said, "Que culo grande tienes"(damn what a big ass).
Then he got close to me and tried touching my ass but then he just stopped and laughed and then the rest of the day we just hung out, but I could see he was looking at me in a certain way.
So then 2 days later it was my birthday, and I had went out with friends and came back around midnight and then I saw Miguel on his stairs, drinking and smoking some weed. So then he called me over to sit next to him so I did. Then he told, "so ya tienes 18 anos?"(so you're 18 now?).
I was all like yeah so then he said, "I got your gift."
Then he pulled out his dick and told me, "lo quires mamar"(do you wanna suck it?)
I just looked at him shocked cuss I always assumed he was straight. So then I didn't answer him. I just got on my knees and started massaging his dick and unhard it was like "6" inches long, but then it got hard and was like "9" inches and thick.
So then I just started deep-throating him and making him moan. Then he told me, "let's go upstairs" and I was all like ok.
So when we got upstairs, he started taking off his jeans and shirt. Then he took off my jeans and started massaging my ass. Then he started kissing it and then slapped it and said, "damn it's big juss like i imagined."
Then I took off my shirt, and he told me to lay down on his bed and to turn around. So I did. Then I heard him spit on his dick, and he slowly started fucking me doggy style.
Then when he got the hang of it, he really started fucking me hard, and then he stopped and laid down and told me to ride his dick. So I did for like 20 min and then he started massaging my ass and told me he was gonna "cum."
Then next thing I knew I felt this hot gooey liquid coming from my ass. He had cum inside me and then I just got off of him. I laid next to him and he just looked at me and smiled. Then he kissed me. Then I fell asleep in his arms.
Throughout this whole time, I never told him I was a virgin, and he was my first. Now he has a girlfriend that's pregnant so we hardly fuck anymore :/
If anyone in los angeles reads this and likes it, email me (;