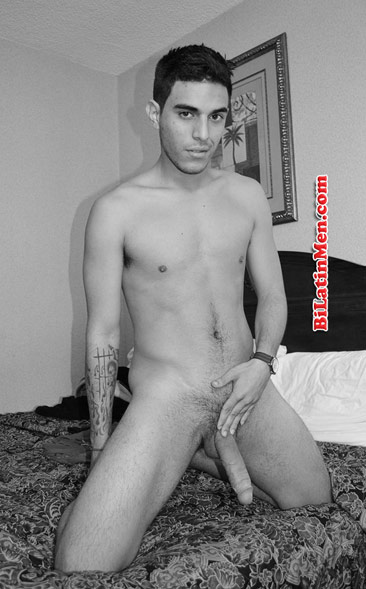 If you haven't read my first story, go read it first. This one will make more since :)
Hey everyone, it's Jay again! So due to much request I think it's time to tell y'all the next part of me and Rico's Fucking adventure!
So like I said before in part one, after Rico and I's restroom encounter, he invited me to his house so we could fuck properly.
Well, shortly after he left, I headed over to his house. It was a few blocks away, so I decided to walk. I walked to his house and waited across the street for him to come out and give me the ok to come in. I was expecting him to come through the front door. Instead he came out the side gate in his bball shorts and a tank top, still sexy as fuck!
He told me to come in, so I followed him to the backyard and into his garage. He said, "We can't go inside and we gotta be quiet cause my lil sis is home."
So he told me to sit in a chair next to him. He rolled up a blunt and asked if I wanted a hit. I told him no and we continued to talk.
After about ten minutes, he put his blunt out and grabbed his shorts where I could see the outline of his glorious pito!
He asked me, "Now I know you didn't come here to talk. You came here for round two."
I licked my lips and crawled over on my knees. I bit his now harder verga. He squirmed in pleasure. I pulled his shorts down and bang! his verga was standing tall at attention! I licked its pharmacy head and started sucking on the sweet nectar of pre cum already!
I stood up and dropped my pants. He stood behind me and smacked my ass and told me to bend over a chair. I bent over, and he began to eat my ass out! It was orgasmic already! The way his tongue penetrated my asshole made me hard and wet in one thought!
He then sat down on the opposite chair and told me to come get it. I backed it up and stuck a wet finger in my ass. He gave it one last lick, and I lowered my phat juicy booty onto his hard Mexican pito! I screamed in pain!
He pulled my hair and told me to, "Callate la boca." (Shut your mouth.)
I moaned in agreement. And I began to ride him slowly. I rode up and down. On my down stroke making sure to grind on his dick. He then was moaning louder than me. He pushed me off and flipped me over the same chair. He stood up and fucked me doggy!
His strokes were long, hard and painful, not to mention fast, but I enjoyed being over powered and the pain! He then was taking faster shorter strokes and with a final thrust he pulled out, cumming inside and more to cum on my ass!
He got up, handed me an old soccer Jersey, told me to clean up and that I had to go because his mom was gonna be home soon! So I got up and left with cum still leaking out of my ass!
But yea, that was it with Rico. We talk every now and then, but we still live kinda far from each other, so we haven't really fucked since then.
But I have been a top before but yet again, that's another story another time!
Hmu if you're in nor cali near Sacramento!
Jaybayismay5@gmail.com