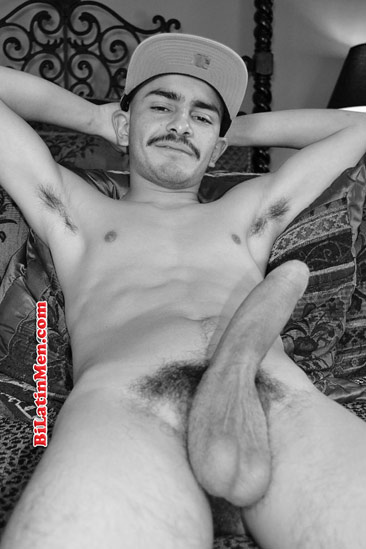 It was a nice Sunday afternoon, and I texted a friend named Xavier. Me and Xavier met on a gay/bi app, and it was our second time meeting and nothing had happened yet, but he was fucking dope. He was very manly looking, a little chubby but fit at the same time.
He asked me if I could go over his house and give him a massage. I went over and he received me with a nice lime margarita and brought me to his room right away. He told me, "You didn't come here to sit around."
So I followed him. He had a candle on with a nice lavender smell. I started massaging him while he touched my leg. I slowly took his shirt off, then his shorts, and I massaged his whole body.
I turn around for a second, and he jumped out of bed to shut the light off. He told me take that shit off which he referred to my clothes. I took it off, and we started making out.
He gave me a couple of hickeys. We fucked about 2 hours and he ate me out and treated me like a king and very respectfully.
He fucked me so hard I wanted more. He pushed me down and fucked me doggy style. His thick cock kept churning my asshole open. It felt like they put a stick up my ass and moved it in circles.
"Yo that ass is slimy," he told me, and then he poked my ass real hard and real fast. That shit felt so good, I didn't' want it to stop.
"Get on your back," he ordered me. I got on my back and he lifted my legs real back so he could get full access to my asshole without me stopping him. He pounded me so good. I loved it. I loved looking at his handsome masculine face. His face looked angry and full of pleasure at the same time as he fucked me.
For the last position he had me ride him. So I fucked myself bareback on his thick cock. I slammed my ass down on his hairy cock until I felt his hairy bush against my ass, and I moved my ass around in little circles cuase I wanted to show him that I could take his cock.
Eventually he came on my chest, and I came on his chest.
We got dressed and cuddled for a little while. Eventually I left but ever since then I haven't heard from Xavier. He was so fucking good in the bed. He got an A plus. I want moreeeee