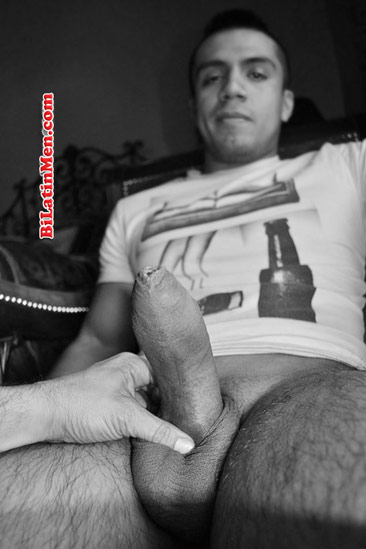 Well guys, here we are part 2, oh shit how exciting. If you will recall on my first submission, I talked about the married Latino man, who lives in the same condo complex as I. We did complete the project painting if you recall my first story.
Well, the shit is off the chain, as he has asked me to be completely naked when he comes over. I really don't know where to start with this second part as it has turned nasty, really nasty, which I know many of you will like, as you are probably grabbing your shit as you read this.
Since this painting project has been completed, the trill continues. If you recall I am 34 Moreno, 170 lbs., Moreno with a nice butt. He's married with 1 kid and another on the way. He's 28, Latino with a thick uncut verga long and smooth. He loves to have his ass eaten which I make sure I do that, and suck his big uncut dick, in a 69 position.
We decided one morning to move our adventure to the next level. Oh shit, I ate his ass and he was like a fish, hablando espanol, and pushing his ass back into my lips.
He began to push my tongue deep into his ass and moaning loudly. I am bi-lingual and responded, "Dame ese cuelo pa" (give me that ass, pa), and he let me tongue him down. He then asked if I would be dicking him down as well and I responded, "Si tu me permites." (If you let me.)
I was surprised as he said, "Tienes condones?" (Do you have condoms?)
Dije que si. (I said yes.)
"Well let's do this pa," he said.
This handsome masculine married dude began to suck me off. I was like, "Shit bro, you seem hungry."
"Yea for your moreno dick," he said quicky then went back to sucking me good.
I fucked this married man's ass, as he moaned, begging for more. I fucked him hard, nutting in his ass, as I squeezed his nalgas real hard with my hands. I pounded all my cum into his ass. Then I took my dick out of his ass which was all slimy with his ass juice.
He left and came back the next day saying, "Pa, I was a little sore from that shit yesterday, but I loved it and I want more."
He asked me when was I gonna let him dick me down. I began to laugh. He grabbed me, pulling me toward him, looking into my eyes, saying, "I'm serious, when are you gonna let me dick you down?"
As he began to kiss me. Oh shit, I thought, this MF is serious.
Several days had passed. He knocked on my door, said what's up and we smoked a joint.
I was nude when he entered, and he began to grab and suck my dick, saying, "Today is the day I wanna dick you down."
I responded, "Really?"
He said, "Yea pa."
After some foreplay of me sucking that nice uncut dick I gave in. It started out smooth, then this motherfucker went crazy on my bubble ass. Oh shit, it had been a while since I was dicked down, especially in this manner, with this married man.
I am having craziness with guy. He comes over daily now. We grab and kiss, and suck, or I eat his ass, and suck him off.
Tonight he came over as he snuck away from his wife, and sucked me off real good, making my toes curl. Damn, this mother fucker is hot.
He now allows me to fuck him with a large didlo, while he sucks my dick. This shit is off the chain. I don't have to leave home to get dicked down, or dick him. He just texted me asking what as I wearing. As always I text him: NOTHING. Then he replied with the text: I will be right over.
Well, when he got got here, he immediately fell to his knees, sucking my 8 inch cut dick. What a thrill. He actually lets me fuck him whenever I want, he doesn't just give me head.
I'm experiencing the most wonderful time, as I am no longer pursing him. Now he's searching for me to dick him down. Stay tuned for more updates as this has really become a DL issue.