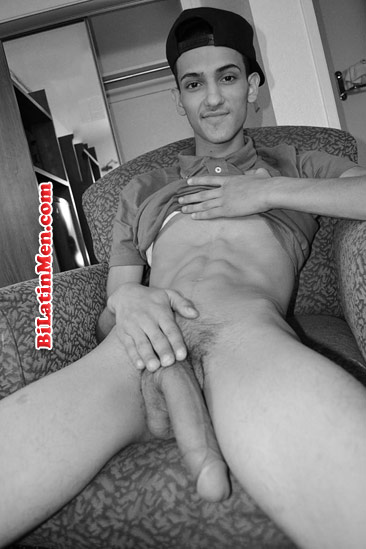 I wrote the stories "A date with a doctor" and "College Hookup."
I started emailing with a guy after he responded to a post online.
He introduced himself to me like this:
"Sup man how are you, I'm 32 yrs, married 5'9", 185 lbs, nice looking, very private"

He wanted to meet and was very candid of himself after we started texting, which I had no problem with.
We texted and began to get to know each other. He lived in the island, about 2 hours from here. He worked as a realtor and was married. He sent me two pictures of him so I could check him out. He looked very hot and masculine. He had a broad and built body, big hands, and tall. He had hairy arms and hands. I think some hair in a guy is hot. In one of his picture he was dressed cowboy style, with a hat and dress shirt. He looked really good.
I was ready to meet him, he was really nice and very up front.
I told him where I lived, and he said he had his job not far away. I would text him next morning to check for a time he could pick me up. I didn't have a car.

I texted him next morning around 7 am, while he was on his way to work.
After a while he said he was going to have some meeting in the morning and he would not be able to meet until the afternoon.
I texted him around 1 pm. He texted back "be ready by 3pm."
He said he was nervous, because it was his first time he did something like this.
I was a little nervous to. I took a shower and got ready.
He texted me after 3, he was lost, after re-navigating several times he finally arrived.
He was driving a white SUV. He was wearing a white dress shirt and blue jeans.
I went inside his SUV.
He looked really good. He was very masculine, with fairly hairy arms, and big hands. He had a nice tan, he loved the beach.
We drove to his work, where it was mostly empty. He had his own suite/office. I sat down and waited as he made some final and quick business calls. After several minutes, we talked a little.

He asked me what I wanted to do. He only wanted to do whatever I wanted to try. I told him, "I want to kiss and make out."
He smiled and laughed a little. He was a bit nervous, and probably couldn't imagine what he was doing.
He was sitting behind his desk in his chair, I was on the opposite side of the desk. I stood up and walked toward him. He stood up from his chair and we hugged. He said, "I wanted to give you a hug when I saw you walking to my SUV."
We wrapped our arms around each other. I told him he smelled very good, he was wearing cologne.
We caressed our bodies with our hands. Then we looked at each other and started to kiss. We kissed each other's upper and lower lips. I softly bit his lips and kissed him. Then we continued kissing, we put our tongues together.

As we continued kissing, we also touched and rubbed our asses. He had a big tight ass. After several minutes of kissing. He took my shirt off. Then my jeans. After more kissing and hugging, I took off his button shirt and his pants. He had some sexy tight cyan underwear from sexy papi. I also took off his shoes.
We made out some more, passionately. Then he grabbed me and took me to the floor, by the door, with myself on top of him. We kissed more. I licked down his neck and up to his ear. It made him feel very good, I could hear him moan and his body shiver a little. I knew he liked that, and I continued doing that for more time.
After a while I went down and sucked his nipples. He had some tattoos that were really hot. I then went down to his stomach and finally got to his dick. It was uncut and soft. I put it in my mouth and I sucked and licked it. I bobbled my head up and down. I put my tongue around the head.
Then we made out some more, and I kissed his neck more. We went at it for a while, then I jacked him off as I used my saliva as lube. After many minutes, he told me he was going to cum.
I jacked him off, with saliva. Then he came. Cum shot out, a lot, warm and white. I could see he enjoyed it. He smiled and laughed at how good it felt. He got goose bumps, and I felt the shivers down his body. He loved it! I jacked him, for a second round, and got him to cum again.
I hadn't cum. He asked why. I told him I wanted for it to last long, I was holding myself to the end. He asked me if I wanted to get fucked. I said yes. He reminded me to get a condom.
I took his hard dick in my ass, but it hurt. I wanted to meet another time when we would go all the way through. I came a lot at the end; he was surprised. I dropped some of the floor and he laughed it off.
Then we cleaned up and ended that hot session.
Email me at cool_unico_sexy@hotmail.com with feedback