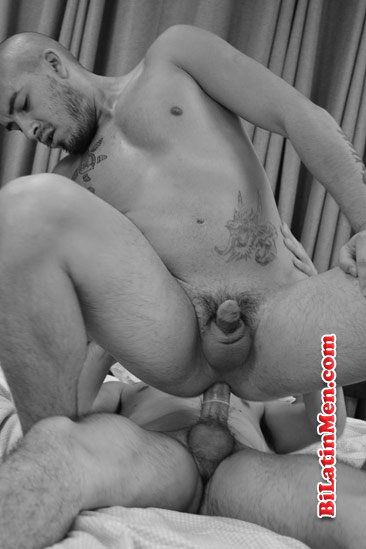 This happened last month. My parents and siblings were away on vacation for two weeks. I had the house to myself.
I was horny as hell and needed to get some quick. I started talking to this guy on a gay app. He was hard and wanted to fuck. I told him I was home alone and would gladly have him over. He agreed to come over, so I have him my info.
Let's call him Juan. He's 36, about 5'9", and about 160 lbs., Latino. He is fine as hell and looks younger. I am 23, 5'7", and 140 lbs.
He arrived at my house within 20 minutes from our last message. I was impressed when I saw him at my door. We went to my room and started making out, our clothes went flying all over the room.
We were finally naked and on top of the bed. I went down and started sucking his big dick. He is about 9 inches long and pretty thick. I started to deep throat his dick.
After a while he asked that I go on top of him so he could eat my ass out as I sucked his dick. We went at it for about 20 minutes. Then he said "I want to fuck you so badly."
So I got off him and went down on all four doggy style for him. I'm so tight that he couldn't get it in right away. I finally felt the head go in me bareback, and I let out a loud moan out. Slowly I felt the entire dick inside my ass.
It hurt, but felt good at the same time. We fucked doggy style for a good 30 minutes, then I got on top of him and rode him for another 20 minutes.
This was just the first encounter we had while I was home alone. We had a total of 3 encounters.