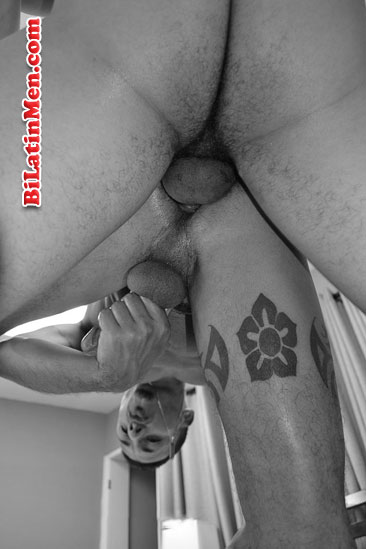 This story I'm about to tell is 100% true. I was off work for two weeks; as a result I decided I needed to paint the inside of my condo during my free time.
I'm monreno, 34, 5'9", 170 pounds, 8 uncut thick dick, of Hispanic descent.
I had seen this one guy within the complex as we had made eye contact on two or three occasions. We had spoken on a friendly basis, hello and how are you type of stuff.
As we began to talk, he indicated that he was looking for work, and asked if I heard of anything regarding work to please let him know.
Several days later after I had started my painting project, I ran into him again. He asked again if I had any contacts regarding work to please let him know. I paused and told him I'm painting the inside of my condo, and I was willing to pay him to help me get the projected painting job done.
Let me give you a description of him: he's 28, 6'5", thick uncut 10 inch pinga, which I did not know before hand. He's nice built and married with one kid and another one on the way.
Prior to his arrival the day we had agreed upon to begin the project and his pricing. I decided I needed to jack one off before he arrived. I actually fantasied myself having an encounter with him since he is extremely good looking Hispanic guy.
After I did my thing I took a shower and prepared for his arrival. When he arrived we began the usually taping and preparing the surface area for actual painting. Time moved forward. the preparation was completed, and we began the actual painting.
As we were painting the conversation turned to sex. He was complaining: due to his wife expecting she would not give him any sex, so he was always horny.
I redirected the conversation to my nephew, who had revealed his gay status a week earlier. He asked how did I feel about the revelation that my nephew was gay. I said I am happy, if he's happy, I just did not want him to get involved with an asshole of a person.
His response was, "Really?"
I said, "Yes, we should not judge. If's he's happy, I'm happy."
Lunch time was quickly approaching as we decided to take a break from the painting project. He asked if he could access his facebook page. I said not a problem. He accessed his facebook page. Before he signed off, he visited a tranny site.
Then he asked me what was I packing.
Naturally my dick began to stir, as I asked what's up. This fucken guy is so fucken handsome I was in shock, a married Latino man with this type of interest. I replied to his question, "I'm decent, I get no complaints."
He said, "We gotta work this out and do something."
He was now completely hard. His dick looked huge bending his shorts. To my surprise he said, "I wanna see it, if you're hung like that."
We continued some small talk, and suddenly I reached over and began to rub his hard cock thru his cut off's, and I waited for a response. He responded by opening his legs wider to allow me access. I began to play with his huge uncut dick, eventually taking it out and unwrapping the nice package.
He began to grab my shit, saying, "Oh shit, you are very thick."
We continued to jack each other off until he lowered his shorts and got on his knees. I was in shock really, this fine ass latino was now sucking my dick. Really I could not believe the skills this man had. He was awesome. My big dick kept disappearing in and out of his mouth.
This was just the beginning of my 1st experience with a fine latino married man.
The continuation of this story get so much fucken better you will envy the continued encounter.
This married guy makes an excuse to get away from his wife to see me almost daily. This fucken guy is always as horny as I am, and it had turned out to be the best DL relationship I could have even wished for.
If you like this story just wait for the follow up, as you will not believe what happens next, as I still don't believe it nor does he. He keeps coming back, as I cannot reveal this story to anyone, although I needed to share with NakedPapis. There are 4 updates to this now hot sexual encounter, and it keep getting better.
I've gotta run as I have to meet him. More to come, I promise.