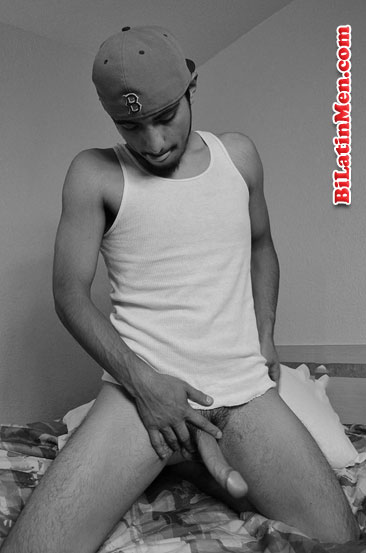 hi all, my name is Eric, 26, 190 lbs., muscular, smooth and 6'2". i was always a top until yesterday.
normally i don't give a shit when i fuck anyone. Don't care about their pain, i mean anything at all. I just fuck him with my 8 uncut dick when I'm wanted.
so i met this guy from the church yesterday. he was very good looking and short at the same time. i think he is 5'1", 150 lbs, 22 or something like that. i noticed that he kept looking at me during the services, so i excused myself to go to the bathroom.
to my suprise he followed me and stood next to me at the urinal. i pushed him agaist the wall n grabbed his soft dick n pushed him down to suck my dick. he did a great job sucking my dick cuz i busted my nuts in his mouth. i was so horny and wanted to fuck him right there and then, but he stopped and walked away. i was so pissed, so i just jerked off for a while.
after the services, i was in my car and ready to leave. out of nowhere this same dude just dropped into my car and asked me to drop him off at his place so we could have more fun, to which i fucking agreed. i wanted his ass.
half an hour later, we got to his apt. he told me to lay naked on his bed. i just pulled off everything from my body and was ready for him to do his services on me. he started to kiss me and then he buried his dick in my face. he kept pulling my hands away from him which was a bit odd but i was in heaven so i didn't care much about it until he hand cuffed me on his bed.
i was surprised but excited, and I told him, "You're kinky, huh?"
he pulled my legs over his shoulder and start fucking me bareback in my ass. it was so fucking painful but strangely hot at the same time. i was moaning and turning my head from side to side cause I had never been fucked before, and the new sensations made me feel weird but fucking hot.
he turned on the music and keep fucking me for hours until he was totally soft. i stopped moaning, and my ass felt sore and well used.
my dick was hard the entire time he fucked me, and he came in my ass at least four times with in three hours, which is why my asshole was gaping open and oozing out his cum.
before he uncuffed me and we got dressed, he told me that i fucked him a few weeks ago in the dark alley. he just want me to make feel how he felt weeks ago.
suprisingly, he sucked my big dick til it was hard, and then he rode me until i came in his ass too.
he kissed me and told me that i was his bitch now.
it was a wild fuck and my ass is still in pain.....