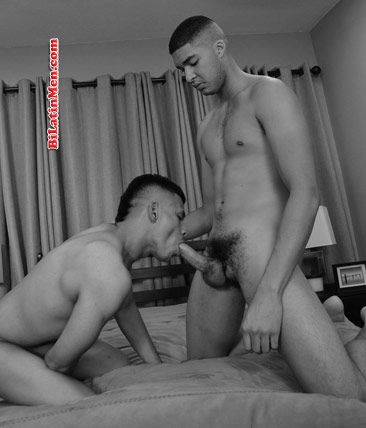 In school I had a friend named Isaac. We didn't really talk at first, but we had classes together and we started talking more and more. We started hanging out after school (he didn't know I had a big crush on him).
Well, as time went by we would always hangout and go places, and I would always be perverted or find an excuse to touch him. I touched him a couple of times on his dick (with an excuse or "accident"), and he would just look at me and smile. So that's when I really wondered if he was into guys or just curious as I was.
So one night we went to a house party, and we knew that guy that was throwing the party. He told us we could spend the night there, but obviously we didn't know we would be on the same sofa bed.
So when everyone left, it was only a couple of other friends, and we all slept in the living room. Well, me and my friend Isaac ended up sleeping in same couch. When everyone was sleeping he got next to me (we were sleeping opposite ways, my feet in his face and his in mine). Well, he switched positions, and he was real close to me. We were really drunk and he whispered to me that he wants me.
At that moment I got so hard. He said, "Follow me."
We went upstairs and found an empty room (the host's sister's room lol). We started kissing, and I sucked his dick (a big brown and thick dick). He sucked mine and he asked me if I wanted him in me. I was pretty scared someone would hear us cause we were known just as two straight friends. But he ended up fucking me without a condom and just his own spit. It hurt real bad, but I had wanted him for so long that the pain didn't matter. We went at it for about 30 minutes.
Then he told me he wanted to be fucked by me, so we switched positions and we fucked for 30 minutes more. I ended up cumming in his butt, and after that I sucked his dick till he came in my mouth.
We fell asleep after that, and we were naked together, hugging.
In the morning the two of our friends woke us up real surprised and shocked seeing us naked together. We woke up, got dressed and went down tairs where our other friends were just barely waking up.
We begged our guy and girlfriend not to say anything of what they saw and of course they would say they wouldn't, but they did. Because they snitched, other friends would ask us if we were gay and we would just deny it, saying that nothing happened.