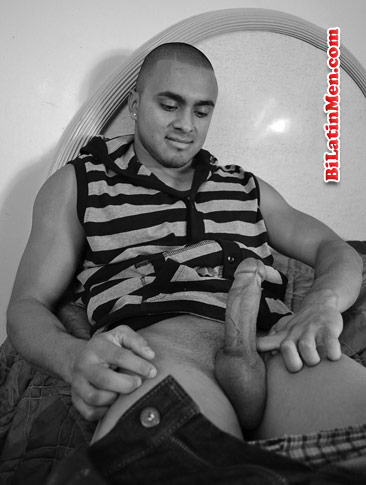 Well, since a lot of you guys have been asking me to tell you more stories, here's the continuation to my first story "Late Night Park Adventures." Hope you enjoy it.
My name is Gilbert, and as previously mentioned on my last story, I met this guy named Francisco on a hook up app. He really enjoyed getting fucked by me, so he asked me if we could meet up once again for some fun. Same time and place.
When we got to the park to our surprise there was a softball game going on at that time, so we decided to drive around the neighborhood and find a nice quiet spot or a different park. We ended up finding a different park, smaller and actually darker.
We got out of the car and walked around until we found the perfect spot behind some bushes. And just as before we got down to business. We made out for a good 10 minutes before I pulled down my shorts and briefs and told him to suck my dick. This guy loved it. I didn't have to tell him twice. He just went at it and he would deep throat it. The more he gagged, the more he tried to get my dick deeper inside his throat. I would push on his head to give him what he wanted.
After a good 10 minutes of this, I told him to stop and bend over. I spread his cheeks apart and started eating him out.He loved it and he couldn't get enough of my tongue pleasuring his asshole. While I was eating him out I noticed he was sniffing something and I asked him, What is it? He told me it was a popper. I had never tried one before, and he told me that it was something to make sex feel better.
I told him I wanted to try it. He showed me how to do it, and I just had this weird feeling come over my body: my head was pounding and it almost felt like my body was numb. To be honest I really liked it.
Anyway, back to the story. After I ate him out and sniffed the popper he sucked my dick one more time to get it nice and wet. He turned around and bent over once more and pushed his ass against my dick, one small push and my dick was all the way in.
I started fucking him and he was loving it, moaning really loud. I had to cover his mouth because he was getting too loud. I grabbed him by the waist and pounded his hole. First I would do fast strokes, and then I would slow down and shove my dick as deep in his ass as it would go, and then I would go fast again.
Sometimes I would just stand still and have him fuck himself. He knew how to work his ass around my dick. We were fucking like this for about 30 minutes. I felt like I was about to cum, but because of that sniff I took of the popper I did something I didn't think was possible: I took out my cock and bent over and told him to fuck me.
I couldn't believe those words had come out of my mouth, let alone sound so desperate. Anyway, he spread my ass apart and ate me out. I loved it. Now I knew why he enjoyed it so much when I did it to him.
He took his dick and fucked me. I told him to go slow because I hadn't been fucked in months. It took some time for me to get adjusted to his dick. He fucked me for about 3 minutes before he came inside me. He said my ass was too tight and that he enjoyed it way too much.
He pulled his dick out of me and told me to finish inside him. I started fucking him again real hard like a savage. It took me about 5 minutes to cum, and when I did, it was one of the best orgasms of my life, with his own cum dripping out of my ass.
We cleaned up and left the park after about 2 hours of hot sex. Something about public sex makes it just that much hotter.

Well guys, thanks for reading my stories and the more feedback I get on them, the more I'll submit. Don't be shy to email me