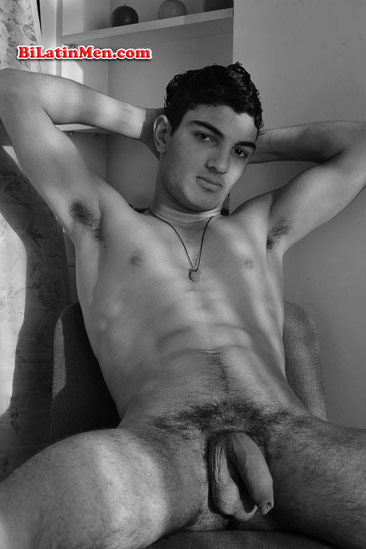 Don't email back please….
So this is my story of a series of events with my school best friend. I am 6 ft tall, 190 lbs., built, and straight. Well, that's what I thought until my back-then best friend would tease me with his cock.
He's name is Javi (6ft, 160 lbs., and a fat 8 inch cock).
I met him in school, and we instantly became best friends. We are both from Culiacan, Sinaloa, and we had lots in common. Especially the way we spoke, our language was one of a kind, "Plebe", and other Sinaloence words a lot of other people couldn't understand.
So Javi was dating my best friend Laura, and well he would tell me everything he would do with her and what not. Until one day, I asked him if I could see his dick. As a proud beholder of a fat 8 incher, he showed it to me. Ever since I started getting curious with him.
We never got sexual, until one day he was over at my house, and he had just left Laura's house (which was across the street from mine) and he was fucking horny. He told me not to attempt to talk about sex and said, "Don't even ask me to see my dick right now, because I'll make you suck it" and guess what I did?
I dropped on my knees and asked him for it. There I knelt in front of a huge cock, without knowing what to do with it. I was a Virgin, and I had never put a cock in my mouth before. So I did. I was stroking it because I was nervous until I finally put it in my mouth. To my surprise, I couldn't put it in all the way (it was too big and thick). So I left it for good, and told him I didn't want to do it anymore.
Later on, we were still best friends, and I finally asked him if he would fuck me. And he definitely agreed on it, but we never actually attempted to. I never had a boyfriend, and I was 18.
Until one day, we were at my place, home alone and I randomly asked him to do it. We both didn't know anything about anal, so we went ahead and tried it. We used lotion to attempt to put it in. His dick was so huge, I gave up. We tried many positions, and I couldn't get it all the way in. And he said, "If you let me put it all the way in, I'll let you fuck me."
At that point it was already too late. I had given up, and that was the second time we attempted to fuck, and we failed.
Third time around, he had just left Laura's house, and he was fucking horny again. We still had no knowledge of what it meant to finally finish each other off with another vato. So we decided to give it another try.
But he wasn't too sure he wanted to try since he was already committed to Laura and didn't want to break a promise. But a few strokes of that huge cock and he had already changed his mind. This time we tried doggy, and we were doing perfectly fine until his stupid girlfriend called. She wanted him at her house, because she was horny and wanted to fuck. And there I was, alone to stroke my cock.
So eventually after school, we moved in together. Laura, Javi and myself. Javi and I always pretended that nothing ever happened. Laura was unemployed, but the day she got a job, things changed for good. She got a flat tire on her way back to work, and I knew that was my time to succeed.
Javi was sleeping so I approached his semi hard cock and put it in my mouth. When he woke up, he said "siguele" (continue) so I wouldn't stop. Fuck, that day I sucked his cock for more than 30 min, because he didn't want to fuck me. He said that he wanted good head instead of fucking. So I kept on sucking, and I kept tasting his precumm and I was loving it. That's when my 3rd time charm failed again. She was close to home, and again Javi and I hadn't fully experienced a good orgasm.
3 days passed and he said that if we were gonna be roommates, that such affairs had to stop. I agreed, and at the end of that week, I moved out.
I had only realized that I didn't care for his friendship, but on my quest to make him bust a nut.
I am 23 now, and married. But here and then, I still masturbate to the thought of Javi and I together finally achieving a Climax together.