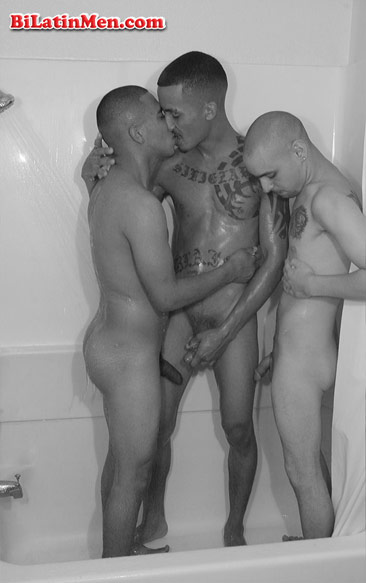 Please keep me anonymous
I'm a 5'8"J muscular guy who has brown hair and hazel eyes.
One night at the movies with my friends, I saw this hot guy about 5'9" with black hair, green eyes and looked well cut.
At the end of the movie, I saw him walk off. Anyway I needed to piss, so I told my friends I would be back in 5 mins not knowing I would be in the loo 20.
Anyway, the guy I saw during the film was there in the restroom, standing by a urinal with big big dick out in his hand.
I started a conversation, and I asked him if he had a wife.
He said, "No, not really into women."
OMG, I thought. I thought, I could get it on with him. Anyway I started flirting with him, and I started looking at his big uncut cock sticking out of his pants. His dick was real hairy too, I could see some hairs sticking out of the fly of his pants.
He walked into a cubical, and I followed. He locked the door and told me to get on my knees. He was rough. He plunged his long cock right to the back of my mouth. He kept his hand at the back of my head the whole time and pushed my head forward at the same time he pushed his dick into my mouth.
I then sucked him off for 10 mins. The veins were popping out on his dick cause he was getting real turned on. He also precam a lot and I ate that shit up real good. I sucked him real good trying to make him cum but I couldn't make him cum so fast.
He said, "I wanna fucked," and he pushed me around. I thought he was crazy to fuck in a public restroom, but I let him do what he wanted with me.
He pulled my pants down, spit on his cock, and shoved it all in real rough. The pain was so much at first I regretted it, but then I was begging him to give me more cock. He then fucked me for a good 20 mins until he came inside my ass.
After we finished fucking, the cum was running down my leg, but he was nice and helped me clean up the cum from my legs and ass with toilet paper.
At the end, we exchanged numbers. Now we are married and still remember those days.