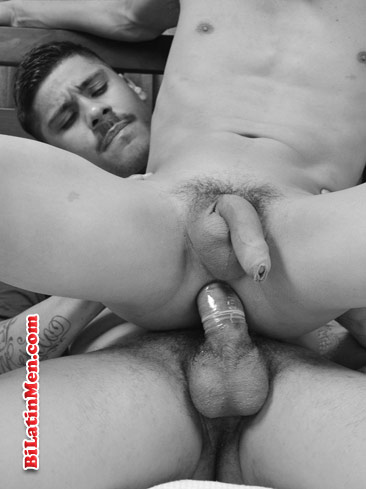 It went to my friend Jose's house to spend the summer there.
I was so fucken happy because at the time I was 18 and my dick had never been wet. I hadn't had my dick sucked. Boii, did this trip change my whole sexual orientation.
We got to Jose's house. It was small. And with all them kids (his brothers and sisters) we had to share beds. I had to share a bed with Jose.
Now let me say, Jose was a cute guy back then. He had big green eyes and brownish skin. Boii, he looked cute. Lol
I climbed into Jose's bed sooo fast..lol. Jose jumped in right after me. 30 minutes passed by, and it seemed everyone was asleep. Everyone except Jose.
That horny lil nigga was still up. He moved closer to me...and closer and said that he was cold. Even though it was like 90 degrees outside. He asked me if it was ok if he could hug me. I said, "Yes, I'm cold too." ha ha
So he hugged me. We were in the spooning position. He move like he was getting comfortable and bam! His hand was on my dick. My body got hot, bro! I could slowly feel his hand squeezing my junk. And I never had another person's hand on my dick. And bro, my shit got super wet!
I made a move like I was getting comfortable and bam! my hand was on his ass lol.
Now by this time we both stopped playing stupid and just went at it, bro! Hard! Kissing everywhere. Our hand were all over each other's body. He pulled down my batman underwear, and I could feel his hot breath on my dick. Slowly he started sucking me up. Nigga, my eyes were rolling back n shit. And 5 minutes of him doing that I was like, "Jose, me vas a sacar la leche" lol. Which means, "Jose you gonna make me bust."
And he was like, "No, esperate. Me la quieres meter?" (No, wait. Do you want to put it in me?)
And my virgin ass was like, "Como? Nomas te la meto?" lol (How? I just put it in you?)
And he was like, "Si."
My niga!!! Shiit never felt soo good! Shit was nice n tight! Like super tight. I mean I was fucking an 18 year old boy. I busted after like two minutes. He busted too. And I just remember me holding him tight in my arms, kissed him on his cheek and went to sleep..
Me and my best friend still fuck aournd. We're both 22 and very good looking.
But naww bro, wait n see what happened with his brother Tito. Bye bitch!