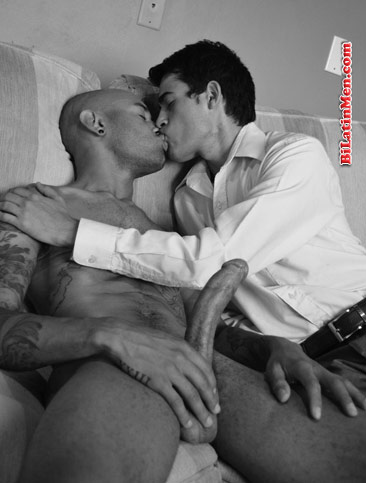 Okay, so after reading all of these stories, I thought I might share one of my experiences. I'm light skinned, Mexican, buzzed cut, kinda pretty boy/cholo style, 19 years old, 5'5", slim not fat, down low, bubble butt bottom college boy living in central valley in cali.
Ok, so it was summer and I had gotten really busy and caught up with summer school, and I didn't have time for my friend with benefits (FWB) that I usually hook up with. Me and him had been hooking up for a year, and we sort of had feelings for each other. He wasn't really my boyfriend, but we loved each other.
He had a nice 8 inch tanned shaved uncut piece of meat that was the best dick I had ever seen. I loved to suck him off and have him slide his dick in and out of my mouth while I was on my knees staring at his tight caramel colored abs. I fuckin loved it. I felt like I owned his dick and I was his bitch. I was in love lol.
And he always fucked me hella good. We would fuck inside his truck and even outside in a street with a couple houses during the day lol We were that crazy when it came to sex with each other.
Well anyways, one night he hit me up at a bad time when I was hella irritated and busy and asked to fuck. I got hella rude and said no, and since I never had time for him he stopped talkin to me and we haven't talked since then.
After a few months passed, I was so damn desperate. I really wanted dick but since I was DL I couldn't just ask anybody. So I decided to post an ad on craigslist and have guys hit me up and I would decide who I would get back to after seeing their stats.
This one guy hit me up and after emailing each other we exchanged numbers. After we decided we would hook up just for me to suck his dick.
That day I decided to stay home alone, and since everyone was gone I would have him come over. After getting ready I stood waiting by my window since it was in the front. He showed up in a hella bad ass black car, and when he got outa the car he was a 6 ft tall thick pelon cholo with a red north Cali shirt and some dickies (I fuckin love cholos). He had some gang tats that were hella sexy.
Once I met him at the door, he was kinda quiet. You could tell he hadn't really been with guys. He said I had a nice house, and we just got in a conversation on houses.
Then after a while I got on my knees and started rubbing his dick and said, "Lemme see."
After that I saw him get hard. He unzipped his pants and out popped a 7 inch thick uncut dick with big balls and hella hairy (which I thought was hot cuz I have a thing for hairy guys too lol.).
I jacked him off and put my lips around the head, then I got him to lay down on my bed. He laid on my bed, then I went down on his dick. I licked from his balls to his shaft, getting it ready for me to suck it. I did that a few times as I watched him rest his head and close his eyes enjoying it.
After doing that I stuck his dick in my mouth and began sucking him good. He had such a manly smell to him, and I loved having his wet dick all over my face. I was in heaven. He then said, "How deep can you go?"
I didn't even answer. I slowly went down on his dick and tried to deep throat his dick. After about 3 tries he said, "Mmm u getting better."
From then I just started sucking his dick normally and gliding my wet lips across his shaft. He was laying down, and I got so hard knowing that I was suckin this cholo's dick since I have always fantasized about hookin up with one.
After a while I could tell he was gettin bored (and like a pendejo I didn't even offer to have him fuck me which I regret). So I started to use my hands (I don't usually use my hands cuz my previous FWB really liked just mouth) and began jackin him off hard as I was sucking him. He started moving around, moanin and I could taste his sweet precum in my mouth.
After a few times, he busted a nut in my mouth, and I licked every last drop of his sweet cum. It tasted so damn good. After we were done he got up and said thanks and he was about to bounce. After he left, I hella had to jack off, thinking about his sexy fat uncut dick, and I could even smell his cologne on my pillow which made me even harder.
Haven't heard from him since then. I decided I shouldn't hit him up cuz I didn't wanna come off as a person wanting more.
Aight well, that was my experience, and any sexy cholos or pretty boys in cali (especially in central valley or wherever hmu) or boriquas :) hmu redandblackchucks@yahoo.com Well until next time later.