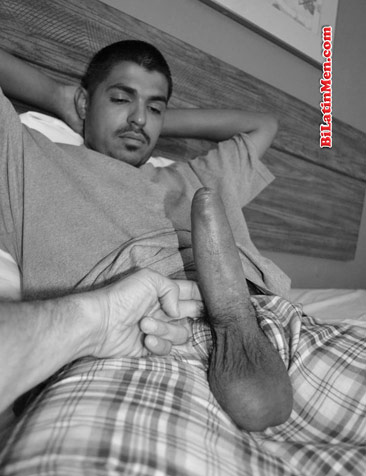 (Please keep me anonymous)

Well, this happened earlier today. I'm young (18), 5'9", black wavy-curly hair, brown eyes, average body.
Well, i had gone out to eat with my mom. And when i was there i hadn't paid attention to the people because I'm not really a people person. But later on, i saw this dude that was EXTREMELY attractive. He was Skinny, about 120 pounds, 5'7", Zayn like hair. Brown eyes and an amazing scent (': .
Well i had gone to get my food and what not, and i saw the guy again. He was wearing a green A&F shirt with some skinnies and caramel, kind of brownish colored TOMS. He's got a light skin tone though lol.
So i went to wash my hands because i can't eat if my hands are dirty .-. And when i walked out, the guy was sitting at his table with his parents and little sister (she was adorable) and he kept staring at me :o
So after a while he kept looking at my table like that scene in Twilight where Bella and Edward see each other in class. Expect, i don't think he wanted to kill me O.o
anyway, after that happened, i noticed he wasn't at his table anymore, but i had this sudden urge to take a piss. So i told my mom i was going to the restroom and when i got up out of my chair, the dude had walked out of the bathroom, saw me, stopped at the door, then walked back in. I knew something was up.
So i walked into the restroom expecting to get strangled for some odd reason. But I just saw him in the urinal. "Perfect.." i thought to myself.
I went to the sink to wash my hands and could see him from the mirror turning his head around. So w/out hesitating, i walked to the other urinal, but to my surprise he kept glancing over making it really obvious. I didn't have to pee anymore though lolol.
So i kind of got freaked out and backed up, with my cock still hanging out. He just kept staring at me until i broke the silence.
"You need to pee?" I said, pointing at his thick uncut cock.
"Hmm. Yeah." He said
"Well, do you need some help?" I asked.
He sort of turned to me and i got closer to him. I started grabbing his arms and his ass. Oh my god, i didn't want to stop. But i grabbed his cock and started stroking it, then he started rubbing my cock through my pants. Like WOWW *_* . Then i tried kissing him but he didn't let me, so i kissed his neck and was about to give him a hickey.
I slid my hands down the back of his pants and started rubbing his perfect ass. It was so amazing. Oh my god you had to be there. Then he told me to get my cock out, so i did. After i did, he started stroking it. My hand went back onto his cock, stroking his hard meat. I tried going down to suck him, but he didn't let me :/ . So we just kept stroking and running our hands all over each other until someone (an old ass man) came in and ruined everything -.- fucking asshole.
Well, we ended up exchanging numbers and I'm still waiting for his text lolol.
Thanks for reading, i guess. I needed to tell someone.

(Remember, please keep me anonymous)