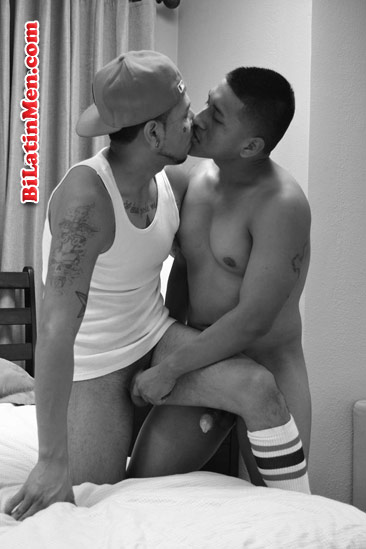 Keep this story anonymous please
My name is Julian. I'm 20 y/o. I have always known I'm into guys. This story is about a cousin of mine who was locked up. I wrote to him I started having feelings for him. When he got out he asked me to pick him up.
When he saw me he shook my hand and gave me a hug that just melted me inside. Let me describe him: he is 6 ft tall, light skin, big lips, arms, legs, chest full of tattoos.
On our way home he started talking about how he missed having sex. Out of nowhere the car was silent. The next thing I know he touched my leg. Then my heart started beating faster nd faster. Finally we got a red light. I looked at him at his eyes. He got my hand and put it on his stomach, then moved it lower and lower. I felt his hard dick through his pants. He said he wanted to meet up later that night.
That night I went to his house. He told me to follow him to his room. He locked the door behind me. He held my hand, and he sat on the edge of the bed. He unbuttoned my pants and pulled em down. He grabbed my ass and said, "I'm going to make you mine."
"I've never been with anyone before," I said.
"I know, and I'm going to be gentle with you, I'm going to make love to you," he said.
He took off his clothes, and I started kissing his body while I touched his dick and started playing with it. It was at least 10 inches and fat. I licked his cock head, and I heard him moan. I tried taking his whole dick. I was not even half way down, and I started gagging.
My hands explored his body while I sucked his dick then I licked my way to his balls. He grabbed my ass, spread my cheeks, licked his finger and started playing with my hole. He said, "Damn baby, estas bien apretadito" (you're really tight.)
He moved me and laid me on his bed. He spread my legs and put a condom on. Soon I started to feel his big dick head on my ass. He leaned over and started kissing me. When I started feeling a sharp pain on my ass, I thought, "Fuck, I can't take it any more!"
He said, "Am I hurting you?"
I stood quiet. I grabbed on to his ass and pulled him closer, burying his dick deeper into my tight virgin asshole, making me yell.
He said, "That's right baby. Take this nice fat dick in you. Damn babe, you are so tight."
"Yes daddy, give me your dick. Make me yours papi," I said.
"That's right baby. I'm your daddy."
We went at it for about 1 hour and a half. I was getting tired when he whispered in my ear, "Baby, I'm going to cum."
He took it out his big ass pitote out of my stretched culo, and took off the condom. As soon as the condom was off, he busted a fat nut all over me. He licked his own cum and kissed me, feeding me his cum.
We showered and he told me that since the first letter I had sent him, he felt something towards me. I got dressed, and he kissed me one last time and he said, "We'll meet again next week?"