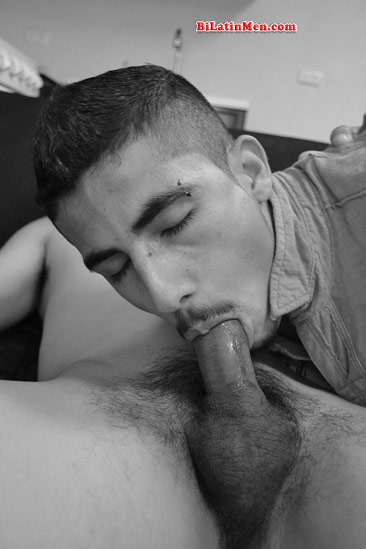 Hey what's up? I'm Anthony. I'm 19, 5'7", 165 lbs., light skin Latino with a good ass and nice lips.
So it was my cousin's birthday in March. He had a party and I didn't get him anything.
Hold on let me tell you about my cousin. His name is Julian. He's straight. He turned 19. He is 5'10", average athletic built, tan skin Latino with a nice dick
Ok so anyways, since I didn't get him anything, I told him, "Let's go to knots berry farm tomorrow morning?"
He said, "OK, I'm up for it."
Since he lived far from me he had to sleep over. So we left his party. On the ride home we talked about tomorrow.
Then we got to my house and went to my room. We watched TV until 1 am, then I turned it off because we were tired. He just laid in my bed. I laid next to him. I looked at him and put my arm on his chest. He pushed it off, and I put it back on his chest. We kept doing this for 5 minutes until he just let me.
Oh, he knows I'm bisexual. So I started rubbing his nipples and then I went under his shirt and played with his nipples. I kissed him. We ended up making out.
He got scared, but I told him, "It's ok. Everyone is asleep."
So I played with his nipples again and he got my hand and put it lower and lower until I unbuttoned his pants and played with his dick and balls. Man, they were nice, so I pulled his pants down and jerked him for about 10 min until I started sucking his dick. He put a pillow over his face so he wouldn't moan out loud. So I started licking his balls for a while and then sucked his dick again.
I sucked him for about 45 min until we jacked each other off. He came first in my mouth and face. I came on his stomach. Then I said, "Happy birthday Julian."
He then said I was the best head he has ever gotten. I still fuck around with him on the DL
I'll write another of our stories later.