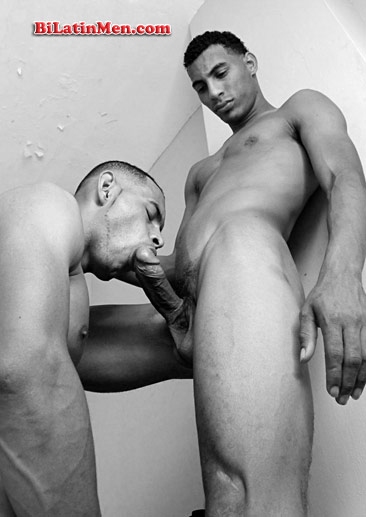 I wanna tell you the story of how I got fucked by my step brother. Me: I'm 5'4", light brown skin with grey eyes, Hispanic.
Anyways one day when I was younger my mom told me she was dating some guy. I was like, Ok whatever, like a typical young person.
Well one day I finally met the guy, and he had a son a couple of months older than me. When I first saw him I was like damn!!! This vato is fine!!!
He was 6'1", dark skin, brown eyes, real dark hair, just fine. I was attracted to him, but I was upset I was gonna have a step-brother.
Anyways one day they got married and ended up buying a house. Our rooms were on one side of the house and their room on the other side of the house. My step brother and I shared a restroom.
In the morning I would go in to brush my teeth while he was showering. Since we had a clear curtain I could see just about everything! His nice six pack, his happy trail that led to a thick uncut verga. It looked good.
One night I was so horny I could not stop thinking about what my step brother's verga would taste like. So I got up and quietly went into his room. He was sitting in his boxers and playing video games.
His dick was so big that even soft I could see the head sticking out of one of the holes where his legs stuck out. It was uncut and kinda dark.
My mouth began to water. I told him, "Hey your dick is sticking out."
He said, "huh?" sounding confused. Then he realized what I was talking about and he said, "Why you looking at it?" Then he went back to playing video games.
But then his dick started getting getting hard and growing bigger and bigger. I told him, "Damn that shit is big."
"What the fuck!" he said. "Why you looking at my dick bitch?"
He was so mean and got me by surprised. I didn't know what to say but I said, "It looked good."
"What he hell," he said. "Are you a fag?"
When I didnt' answer, he looked at me hard with his big beautiful brown eyes and told me, "You better not tell my dad or I'll kill you."
I told him, "Don't worry. Make me happy and it will be our lil secret."
He then pulled his boxers all the way off. His dick was rock hard. 10 inches uncut with a big vein. He told me, "Come on, suck it then."
So I began sucking him off. It was so hot! I could taste his pre cum. It was so good. As he face fucked me, I could feel his balls getting closer to his body, so I stopped and told him, "I want you to cum inside me."
He got a lil freaked out but was like, "Ok cool, I like fucking ass."
He ripped my boxers off and spit in my ass and on his big dick and began to put it in my ass. I moaned in pleasure. More and more of him went in me. I felt so good. I didn't want it to end.
But after an hour or so, I felt my ass being filled with loads and loads of cum. He wouldn't stop cumming. I could feel all of the warm cum dripping down my legs. It was good.
That night I slept in his bed.
In the morning my mom saw me come out of his room and said, "I'm glad you and your brother are getting along." Little did she know we got along real well lol.
After that day we fucked around all the time till this day. Each and every time we fuck he tells me, "Damn brother, why is your ass so dam tight?" and gives it a good slap.
Well I hope you enjoyed my story. Until next time  ha! Thanks.

("Keep me anonymous.")