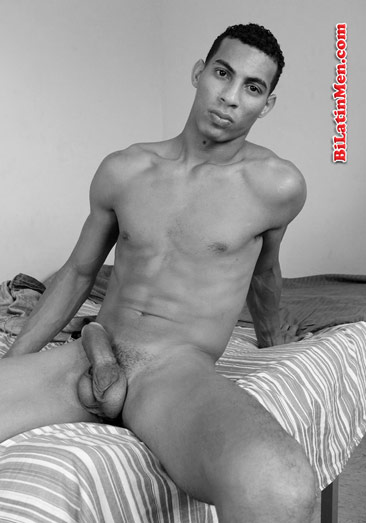 HEY THERE! SO I'M NEW TO THIS WEBSITE, AND I'VE BEEN READING THE EROTIC STORIES AND SOME OF THEM RELATE TO ME. SO I DECIDED TO TELL MY STORY.
WELL, TO START OFF, I'M A LATINO 6' AND BUILT A LITTLE AND 18 YRS OLD, AND LOVE HUGE COCKS IN ME.
HERE IS MY STORY. THIS HAPPENED RECENTLY. I WOULD ALWAYS SPEND THE NIGHT AT MY AUNT'S HOUSE EVERY WEEKEND BECAUSE MINE WAS BORING, AND ALL MY COUSINS WERE THERE. I HAVE 2 GUY COUSINS AND 1 GIRL COUSIN.
SO ONE NITE WHEN I WAS SLEEPING IN THE LIVING ROOM AT MY AUNT'S HOUSE. I FELT LIKE SOMEONE WAS PULLING MY SHORTS DOWN SO I OPENENED MY EYES, BUT I DIDN'T MOVE. THEN I FELT MY UNDERWEAR GO DOWN TOO. SO I TURNED AROUND CUZ I WAS SLEEPING ON MY STOMACH, AND I SAW MY COUSIN.
HE WAS LIKE, "SHHHHH, I JUST WANT TO TRY SOMETHING."
MY COUSIN WAS 18 TOO AND WAS/IS NOT GAY. HE HAD GIRLS. ANYWAY HE STARTED TO PUT SPIT ON HIS FINGERS AND SLIDE THEM UP AND DOWN MY ASS. THE HE SPIT ON HIS DICK AND SAID, IT MIGHT HURT A LITTLE, THAT HE WAS GOING TO FUCK ME FOR PRACTICE TO SEE HOW IT FELT TO DO SOMEONE BECAUSE HE WAS STILL A VIRGIN.
SO ME BEING YOUNG AND DUMB, I LET HIM. AT FIRST IT HURT SO BAD I SCREAMED A LITTLE, BUT HE PUSHED MY HEAD INTO THE COUCH. HE STARTED SLOW THEN FASTER AND FASTER. I BEGAN TO LIKE THE FEELING ESPECIALLY WHEN HE USED HIS SPIT AS LUBE. I LIKED WHEN HE SLIPPED OUT AND RE-ENTERED.
AFTER "OUR FIRST TIME" (BECAUSE I WAS A VIRGIN AND ALSO NOT INTO MEN) WHEN I SLEPT OVER HIS HOUSE, HE WOULD FUCK ME EACH TIME. I WAS NOT REALLY INTO IT ANYMORE AFTER THE 1ST TIME CUZ I WAS LIK WTF! THIS IS NOT RITE. I'M A DUDE AND I SHOULD NOT BE GETTING BANGED BY ANOTHER DUDE ESPECIALLY MY COUSIN.
SO THEN HE WENT TO MEXICO.
YEARS LATER I HEARED MY COUSIN CAME BACK FROM MEXICO, AND THEY WERE THROWING A PARTY FOR HIM. SO I WENT TO THE PARTY AND HE WAS THERE. WE TALKED JUST ALL COOL AND EVERYTHING. THEN MY PARENTS DECIDED TO SLEEP OVER MY AUNT'S HOUSE CUZ THEY WERE ALL WASTED, SO WE DID.
LATER THAT NITE I WAS LYING DOWN, REMEMBERING THE TIMES WHEN MY COUSIN AND I HAD SEX. ALL OF A SUDDEN, I HAD THE URGE FOR HIS COCK IN ME. I WANTED TO ASK HIM IF HE REMEMBERED THE TIME WE FUCKED, BUT I WAS SCARED AND HE WAS NOT HOME. HE WENT TO A FRIEND'S HOUSE TO DRINK.
SO I GREW BALLS AND DECIDED I WOULD TEXT HIM AND ASK IF HE REMEMBERED. HE SAID, "YES HE DID."
SO AFTER THAT, I SAID, WOULD HE DO ME TONIGHT. HE SAID, YES.
SO WHEN HE GOT HOME ,I WENT TO HIS ROOM AND OUR NIGHT STARTED. I GOT UNDER HIS COVERS AND HE BEGAN TO LUBE MY ASS WITH HIS SPIT. THAT TURNED ME ON. THEN HE BEGAN TO STICK HIS DICK IN ME. SINCE IT HAD BEEN SO LONG I WAS TIGHT, AND HE WAS HAVING A HARD TIME GETTING IT IN, SO HE SPIT ON IT SOME MORE AND WENT ALL THE WAY IN. OOO THAT FELT SO GOOD. HIS COCK IS SUPER THICK, BUT HE IS NOT THAT LONG BUT VERY VERY THICK! SO HE WAS STRETCHING MY CULO REAL GOOD. MY CULO FELT LIKE A RUBBER BAND THAT WAS GONNA BREAK.
AFTER THAT NITE I WOULD BE THE ONE TO ASK HIM TO FUCK ME, AND WE DO THIS BEHIND THE WHOLE FAMILY'S BACK. BUT RECENTLY HE HAS NOT WANTED TO FUCK, AND I DON'T KNOW WHY.  :(
BUT I HAVE AN UNCLE THAT I WANT TO GET IT IN WITH BUT THAT'S A WHOLE DIFFERENT STORY.

IF U WANT ME TO WRITE IT, PLEASE EMAIL ME TO SOMEWHERES91@YAHOO.COM AND GIVE ME ADVICE ON HOW I CAN GET MY UNCLE YO FUCK ME CUZ HE I STRAIGHT!
P.S IF U WANNA HAVE A GOOD TIME WITH ME IM 18 & ALSO EMAIL ME BECAUSE LIKE I SAID I LOVE HUGE COCKS AND I WANT ONE IN MY ASS SOO BAD!  :)