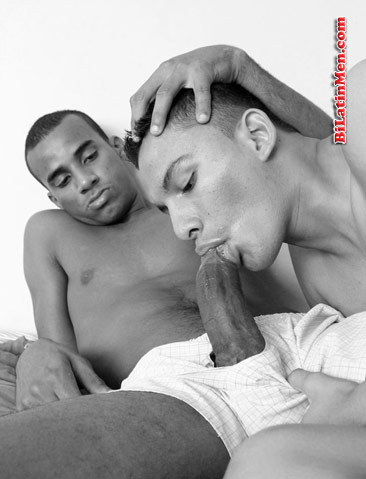 This happened on New Year's day. I had a kick back party, and there was a guy named Jose. He kept checking me out all night. He was with his girlfriend, so I did not pay any attention to him.
So after a few tequila shots and the music playing, I started dancing and enjoying the party. Then when I bent over to pick up my drink, I felt someone grope my butt. And to my surprise it was him. Then I slapped him in the face and told him I am not a home breaker.
He just laughed like he did not know what I was saying. Then he grabbed my hand and put it down his pants. I said, "What the fuck are you doing man?"
But he was hard and all wet from precum I guess. Then we went to a back room and started kissing. He called me a tease and told me not to fight it cause he knew I wanted him. I am not going to lie, I did want him.
So I sucked his cock and it was about 9.5 inches, fat and thick. And it felt so good in my mouth. He told me that he loves me and wants us together. I told him, "For real? But you are straight."
He said, "So, but I want to be with you."
Then I got afraid and I started to walk away. He pulled me back in and said, "I am not looking for a one night stand."
I said, "But I am. I just want to hit it and quit it."
But he said again, "I am not that kind of guy."

So we had sex and we fucked all night long and then fucked some more in the morning before I left.
He has been calling me like crazy until I finally agreed to date him. Now we have been together for 3 weeks and we are happy together. Please don't post my email. Thank you.