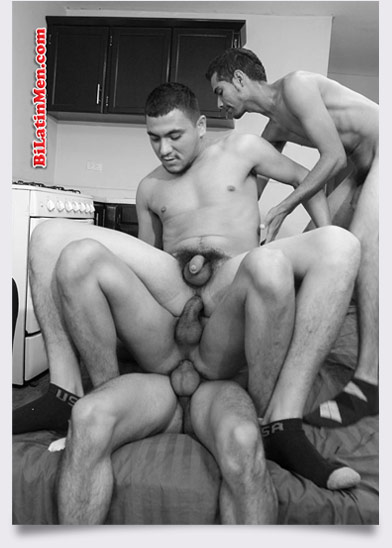 I had this friend. She was nice and all, but her boyfriend Juan was so fucking sexy. He was a few inches taller than me, dark, had braids. He was a stud.
My friend told me one time about how she had suspicions he was bi because one time he was drunk and he felt her up and thought she was a boy...lmao.
Whenever all 3 of us were together, and she left for a minute, I could feel the sexual attraction towards me when he looked in my eyes. I had my eyes on him.

So last summer I went to the center where I hang out, and he and I were in the elevator together. I'm kind of androgynous btw. He asked me if I was a girl, because someone told him I was.
I said, "No."
And he kept asking me how can he make sure, and he felt my dick hard in my shorts. I loved it so much. The he asked me, "You want to go down?" in his sexy thick Dominican accent, and of course I rejected.
He asked me again and again and why not while we rode the elevator up and down continuously. Then we got off and headed to the staircase of the center and went up to a floor no one goes on.
He felt my dick again, and asked me to suck him again. I said yes this time. So I sat down on the stairs and he unzipped and pulled out his dark, fat, uncut dick. It was beautiful.
I moved his foreskin back and forth. He said, "Don't do it so strong" (he's really foreign) so I obeyed.
Then I put a magnum condom on it, and wrapped my lips around it gloriously and gave him what he wanted. I couldn't stand how much I wanted him to cum, so I stopped and he asked if I wanted to see him cum.
He jerked off and when he was about to cum I sucked him again, then he jerked off again and finally came.
We haven't talked much since then, but I plan on sucking his sweet pinga and making him cum again...