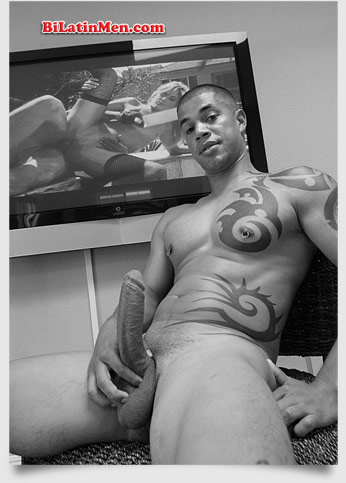 Yo, what's up? This story is real and everyone calls me El Compa. it happened when I was 18 years old. I lived and still live in Southern Cali, in the Los Angeles area.
So ever since I was a little kid, I loved looking at hombres (men) and pitos (dicks). I was always horny, with boners in class and shit.
But anyways back to the story. All my life I thought that my Tio Beto was bomb as fuck. He is like 5'9", moreno (dark), thick but not fat, with a sexy ass mustache, and he dresses like a vaquero (cowboy). He is married to my Tia and has kids, but that didn't stop me from thinking about him. I would always think about his verga (dick) in my culo (ass).
I would go to his house, and sneek into my tia and tio's room, and go through his underwear drawer, and sniff them. it got to the point where I stole one of his tiger tight underwear. So as time passed, I felt like getting fucked by him.
So one day the whole family went up to the mountains in Northern Cali to relax during the summer, and I was like, Yes this is my chance. So like the puto that I am, I took all my sexy underwear and tight shorts.
So we (my aunts, uncles, parents, and cousins) were at a lake, and my Tio Beto got out of the water. He left and I was non stop looking at his wet bulge. So I low-key got out too, and was like, "Hey tio. A donde vas?" (Where are you going?)
And he was like, "Orita bengo mijo." (I'll be back soon, son.)
So I followed him, and he went to our camp ground. I was like, "Ey tio, ben aqui." (Come here.)
He was like, "Que mijo?" (what son?) while he was searching through his backpack.
So I took it as my chance. So I sagged my pants, bent down, and was wearing the underwear that I had stolen. He looked at me and said, "Yo tengo esos mismo calsones." (I have those same underwear.)
I said, "Ha ha, estan bien sexy verdad?" (they're real sexy, right?)
And he said, "No soy perra cabron." (I'm not a bitch, fucker.)
So there I manned up and touched his wet dick. I thought that he was going to beat the shit out of me, but he didn't. I told him, "Te chupa la verga?" (Shall I suck your dick?)
And he said, "No."
So I didn't care, and I touched him again, and I took his dick out, and there he said it "Ok pues, mama este piche pito, pinche puto. Que rico chupas mijo." (Ok then, suck this fucking dick, fucking faggot. You suck so good, son.)
This went on for like 6 minutes, sucking that big 8 inch Mexican dick. Then I told him, "Damelo todo papi. Quiero tu pito en mi culo." (Give it all to me, daddy. I want your dick in my ass."
And so he did. He fucked me so hard that it felt amazing! he told me, "Te voy a romper tu pinche culo." (I'm going to break your fucking ass.)
And I told him, "Con todo gusto." (My pleasure.)
And he did. We fucked like there was no tomorrow, and then he came in my mouth. It tasted amazing! He went back to the lake, and later I joined them again, and up to this day my tio Beto and I still fuck behind everyone's back.