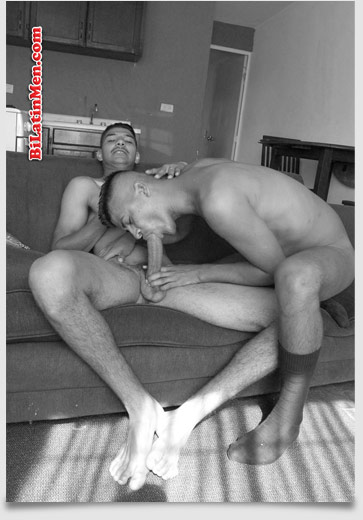 My best friend at the time was dating a chic on the down low and when her baby daddy found out, he was livid. He was aware they had spent time when he had been locked up and were not now seeing each other only because he was out on parole.
The baby daddy was named Jacob, and he was far better looking than my best friend Sergio. But, he was not with his baby mamma, and I was definitely looking to creep on in and get some good loving from him.
We went to my place once and he watched porn on my laptop as I was doing something else. He said to never tell anyone, and I have not. Even though we did not do anything. Anyways his jealousy led to him burning down my best friend's truck and that was a violation of his parole. He is now locked up and will be until 2013.

I fantasize him getting paroled to my place, and on the first or second night he will sneak into my bedroom and lay that pipe deep inside me. He is 6'3" and a toned, solid 220 lbs., with a medium dark complexion and a shaved head. He is super fine, and I know he'll pound me hard, long, and deep.