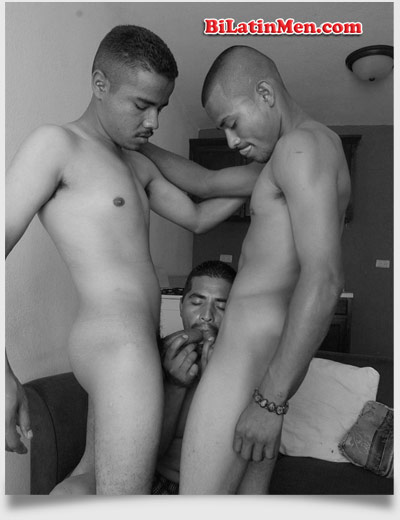 I am a Spanish-speaking gringo from Puebla York. I love me some Mexicans and here I am in heaven every day. There are lots of Latinos to see and meet, but I only want mexicans. Well, ok I like ecuas too, ok colombians are hot... But back to my story.
I can tell a Mexican from a number of things. For example the clothes: boots: even when it's hot they still wear them, and big belt buckle.
Ears: yes, there is a certain ear shape. That is only on Mexican guys. A certain angle and a beefy lobe. True. I have been looking at these ears since Lopez-Portillo was president. Take a look and see what I mean.
Another thing is the smell. I can tell if a Mexican guy is in the room with my eyes closed. I can smell it. I go into heat. It's a sweet aroma, a little spicy and natural and warm. OMG.
Anyway. After my encounter with "El Flaco" the other night, he swore me to exclusive fidelity. (Check out my story "El Flaco" on BiLatinMen.com.) So immediately the next day I want everybody I see. So I go back to the porn shop to look for belt buckles, ears and aromas. It didn't take long to run into a shorty from Puebla with a missing front tooth (in a hot way) and a face like an Aztec warrior.
We wait around for a booth, but it's busy in the back so I say, Vamos al apartamento ("let's go to the apartment") and he says orale (okay), and that is all that is said. Cause the second we got there he tore open his pants and I am overpowered by The Aroma. Yum.
He was already hard. He shoved his cock down my throat, so I couldn't talk, just moan. He giggled every time he made me gag. and I did a little chillar (crying) like a bitch, and this really turned him on. He worked really hard to shove his cock as far down my throat as possible. I appreciated his work ethic. So, I was moaning and whining, and he was shoving and panting and Zazz! What a fucking cum explosion.
The only thing is he wouldn't let me play with his ass. A real macho, huh? That means the next time I'm gonna have to eat out that hole.
Anyway, we left together and he said goodbye and headed off to his hood. I went back to the porn shop for some more adventures. I think I was there for about 7 hours yesterday. I was busy, but only one story for now.