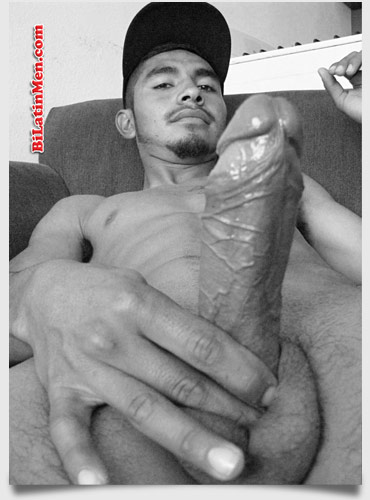 Aight, well my name is Adrian. I'm 18, 5'11", football player built, big chest, pelon, goatee, juicy ass lips, brown eyes, big ass, & 7" of dick. This is about when my homie came over to visit. He is 18, real skinny, 6 pack, short hair, plays soccer, str8 actin, a fukin beautiful bubble butt, & 5 1/2" dick.
Well him & his family came over. I was in my room laying down watching a movie. I could hear every1 talking & then 2 mins later my homie Joel walked in 2 say, Wass sup?
He went out of my room for about 10 mins & came back in & sat down. I could c him looking at me from the corner of my eye. I waited about 3 mins then asked, "Aye, you wanna lay down?"
He quickly said, Yea. He took off his shoes & laid down. I sat up a lil.
We laid there for 5 mins & then I felt a hand touching my thigh (I was wearin boxers & a shirt) so I did tha same to him. I put my hands on his ass & pulled him closer.
As I did that, he kissed me, then he started biting & sucking on my bottom lip, which is the biggest, but I'm not black, I'm mexican l0l. That drove me crazy & my dick got rock hard. He pulled my dick out & started stroking it. I pulled his shorts down & he was rock hard too. I started sliding a finger in his ass & he moaned while he was kissing me.
I kissed his neck then told him to suck my dick. He went down & licked my pre-cum covered head. He sucked the whole thing for about a 1 min.
He came back up & I grabbed his beautiful ass & put him on top of me. My dick was wet from his mouth & pre cum, so I pulled him down 2 kiss me.
When he was kissing me, I slid my dick slowly into his tight little hairless asshole & he moaned. He rode me real quick cuz we didn't want 2 get caught. I nutted in him & I sucked his dick & he nutted in my mouth. After that, we fuck all the time.
Ya' can reach me on facebook: arod21238@yahoo.Com  or on mocospace: curly17