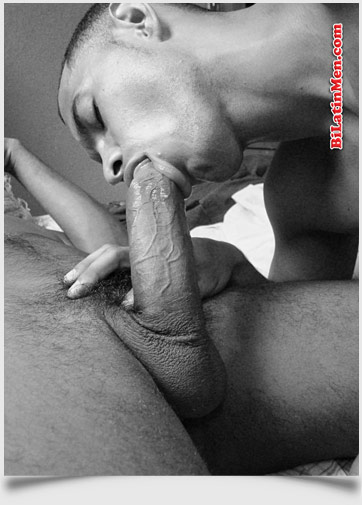 Well, this happened last month. Me and my homeboy Adrian were chillin at my casa and my uncle came to visit.
I couldn't help but to notice that Adrian was checking out my tio. And I asked him, "What are u looking at?"
And he replied, "A fine ass cholo." (my uncle was a cholo back in the day).
That night Adrian decided to spend the night, and my tio did the same.
It was 2 am, and I heard deep, hard, manly breathing and moaning, so I got up to find out where the sound was coming from. I walked into my tio's room and saw Adrian on top of my uncle, riding his big fat pito. I mean all that big fucken thick cholo pito was inside my friend. It looks as if he were sitting on a thick piece of wood. It seemed painful, but by the looks of it Adrian was enjoying every second of it.
Soon they knew I was watching, so I walked in to get a better view. I sat on a chair right in front of the bed and jerked off while my homie was getting his brains fucked silly.
About an hour went by and a bunch of different positions, and my tio was ready to nut so I went to help my boy out. We both started to suck his big fat pito until he came all over faces.