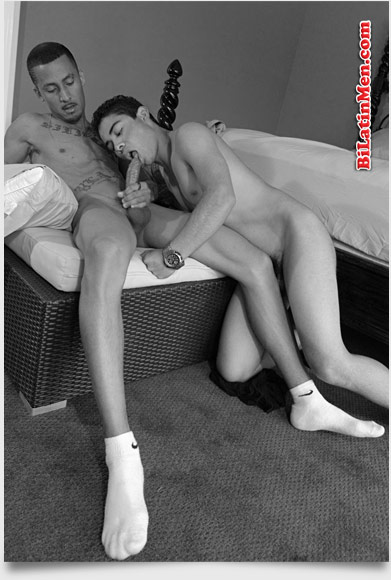 So my name is Anthony. I'm 5'4", brown eyes, flippy hair, cute :)
So there's this deaf guy downstairs in my apartment complex, and ever since I met him I thought he was SEXXXYYYY!
So my friend's neighbor was super sick, and my friend and her ex-fiance took her to the hospital. While they were gone, I watched her 3 year old daughter (it was around 2 am that's when this happened).
So anyway me and the deaf guy always talked. I was still learning his signing shizx. So I told another friend I liked him, and she told him. He acted like he didn't want any of that (as he was straight) and he went on his bizz.
So later, when my friend was gone, he walked into the apartment, looked around, and then asked if he could fuck me. LOL
I said no cause I was a virgin and I was scared. But I offered to suck his dick. He said ok. :)
So he pulled out his soft dick and I pulled back the foreskin and started sucking. His dick grew to about 7 inches, and it got fucking thick. He started to face fuck me, but then we had to stop because my friend got back.
And he was begging me to let him fuck me. I told him later. So I'm gonna keep an eye out for him and try and get some ;)